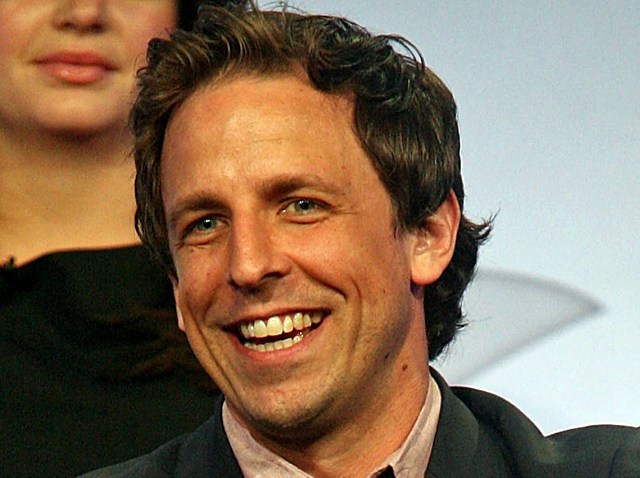 While all eyes are on LeBron James' Greenwich announcement, the ESPN news that went under the radar is Seth Meyers' trip to Connecticut in preparation for next week's ESPY awards.
But the Bristol Press was there for the trip and caught up with the man they refer to as "the charming star of Saturday Night Live's "Weekend Update."
"It was amazing," Meyers told the Press about Bristol. "It really is the Manhattan of Connecticut."
While in town, he did "everything," Meyers told the newspaper. "I was there for two hours."
The ESPYs will be live on Wednesday at 9 p.m. on July 14. http://espn.go.com/espys/#/home
"We have the perfect host," said Maura Mandt, executive producer of this year's ESPYs, told the Press.
ESPN seems to be having fun with Meyers' participating in the awards program. Check out this Meyers and Reggie Bush promo.
Meyers is a sports fan, but admitted that he's not an athlete. In high school, he tried out for baseball and hit a foul that bounced off his father's car.
"Not only did I not make the team, I had to explain to my dad there was a dent in the car," Meyers told the Press.