Several airlines are waiving fees for passengers to change or cancel their flights ahead of the weekend storm, which is expected to hit the east coast this weekend.
In Connecticut, we're expecting a glancing blow, but states to our south are expected to get a big storm.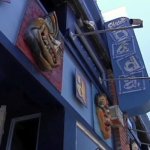 American Airlines is one of the airlines waiving fees for travelers scheduled to fly between Jan. 21 and 24 through several airports, including Bradley International Airport, as well as Tweed, Logan, Newark, Islip, LaGuardia, JFK, Westchester County Airport, TG Green in Rhode Island and more. See the full list and instructions on how to change your flight.
United Airlines is waiving fees for travelers flying between Jan. 22 and 24 from airlines, including Bradley, as well as other airports in New England and New York. See the full list.
United is waiving the change fee and any difference in fare for new flights departing on or before January 20 through 27 as long as travel is rescheduled in the same cabin and between the same cities as originally ticketed.
Delta is also waiving change fees for travelers at several airports, including Bradley and other airports in the region.
Southwest Airlines is warning of possible delays, diversions and canceled flights and is allowing travelers to change plans. Get more information on how to make changes on the Southwest Airlines website.
JetBlue is also waiving change and cancel fees for travelers flying on Saturday from Bradley, Boston, New York, Rhode Island and Worcester.