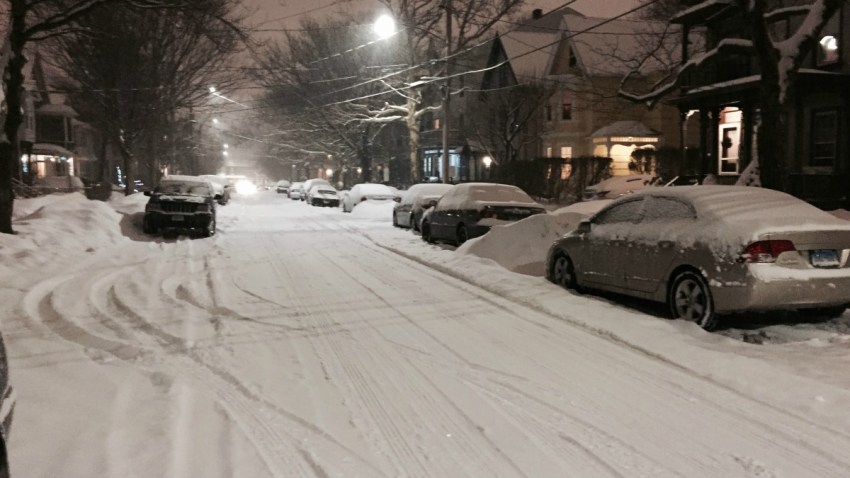 Some southern parts of the state are under a winter storm warning through Monday morning as a storm moves in that could drop up to 6 inches of snow statewide.
A winter storm warning has been issued for New London, New Haven and southern Middlesex counties through 7 a.m. Monday due to possible freezing rain that could mix in around 10 or 11 p.m., according to First Alert meteorologist Monica Cryan.
Snow showers began Sunday morning and the heaviest snowfall is expected between 5 p.m. Sunday and 1 a.m. Monday, bringing totals of about 3 to 6 inches by the time the storm wraps between 3 and 5 a.m. Monday. Southern and eastern Connecticut could see slightly higher totals closer to 7 inches.
The sun may emerge during the morning commute Monday as the snow moves out.
Temperatures will likely be in the 30s on Monday.
February was the coldest month on record in Connecticut, just missing the mark.
Bridgeport had record-breaking cold Saturday at about 8 degrees and Windsor Locks was 2 degrees, almost as cold as the record -1, according to Sweeney.
More snow could be headed our way Tuesday evening ahead of another storm system. The snow could change to an icy mix and transition to rain by Wednesday morning as warmer air moves in, making for a messy Wednesday morning commute.
Temperatures will drop again toward the end of the week.
Sign up for school closing alerts here and check our closings page for any school delays.
Send your weather photos to shareit@nbcconnecticut.com.