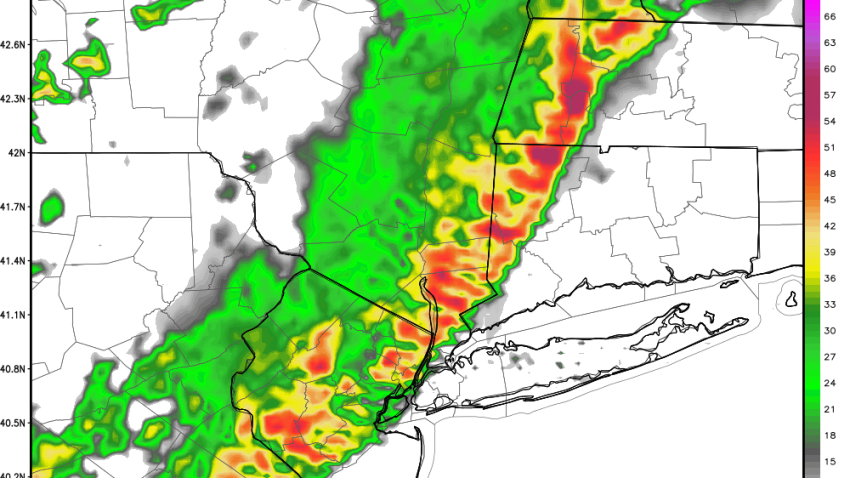 A round of strong thunderstorms on Monday may bring strong winds, flash flooding and even the threat of a tornado to parts of southern New England. The highest severe weather threat appears to be in western Connecticut.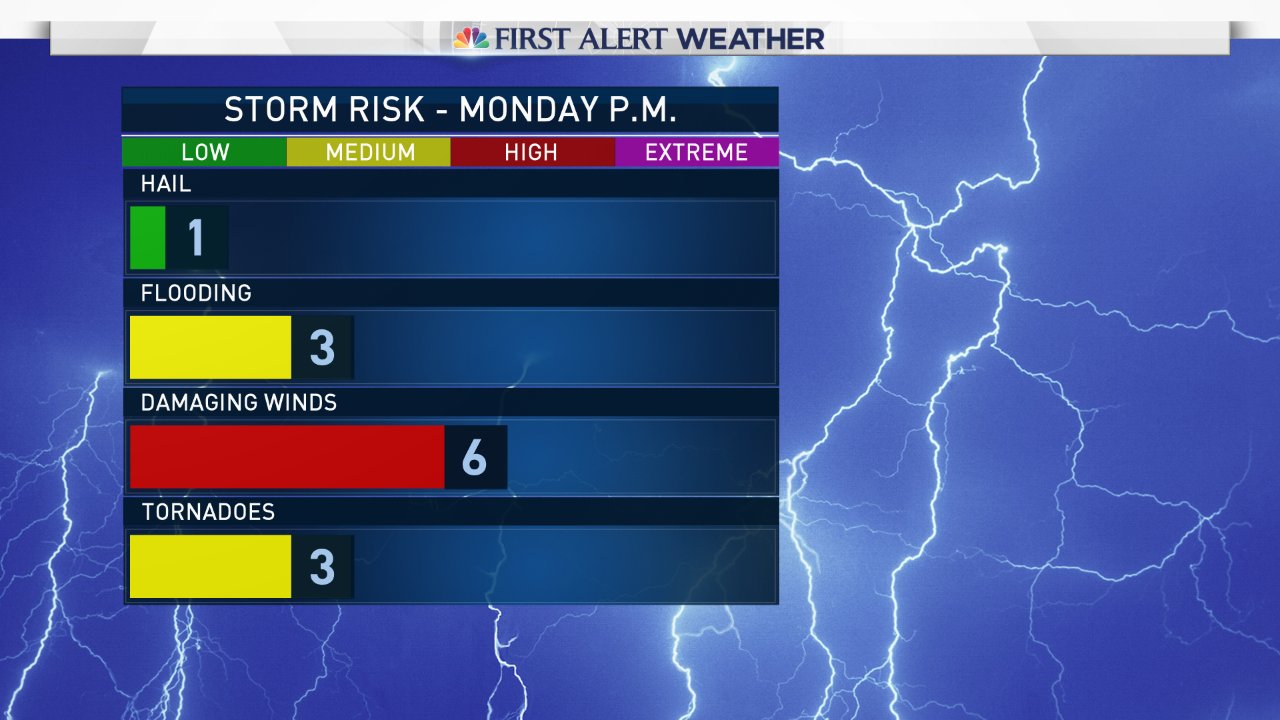 Loads of moisture coupled with the development of powerful winds (over 60 mph) several thousand feet above our heads has us concerned about the severe weather threat on Monday. This is a model sounding from the NAM model showing the potential for rotating thunderstorms given the strength of low level wind shear. The rapid increase and turning of wind with height is known as wind shear and this is a critical ingredient for tornado development.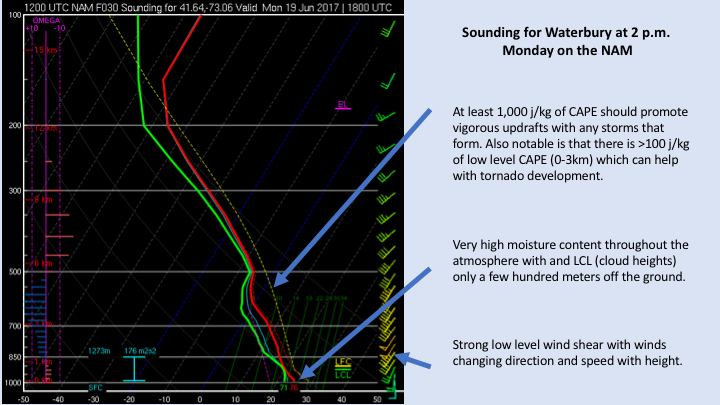 While only a low risk - tornadoes are possible in this kind of environment. Whether or not they form is a question and the highest threat appears as if it will set up just west of Connecticut. Any storm that starts rotating also has the potential to produce damaging straight line winds.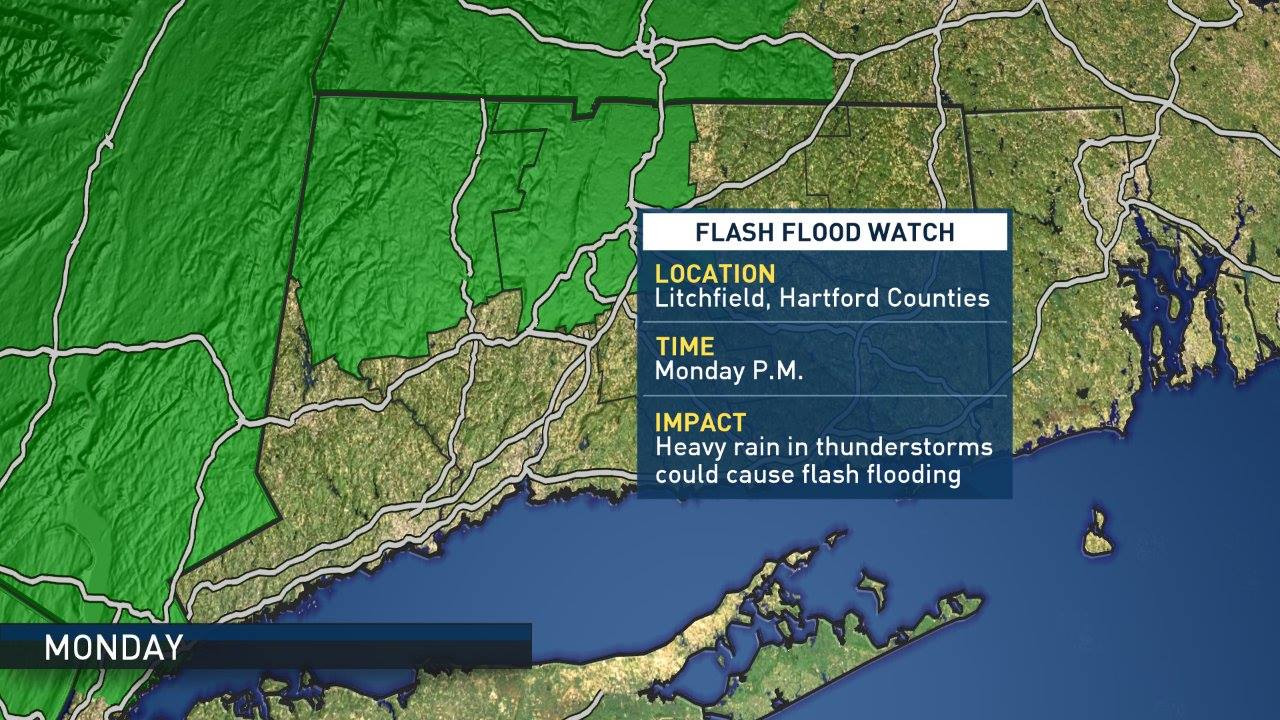 The timing of storms remains a bit uncertain. The highest threat will be late afternoon and early evening as a line of thunderstorms approaches but we cannot rule out storms developing ahead of the line as early as 1 or 2 p.m. We call these discrete storms. Additionally, as the mid level winds will be out of the southwest and parallel to the front, there is the potential for very heavy rain. A flash flood threat exists in western Connecticut.
Stay weather aware Monday!