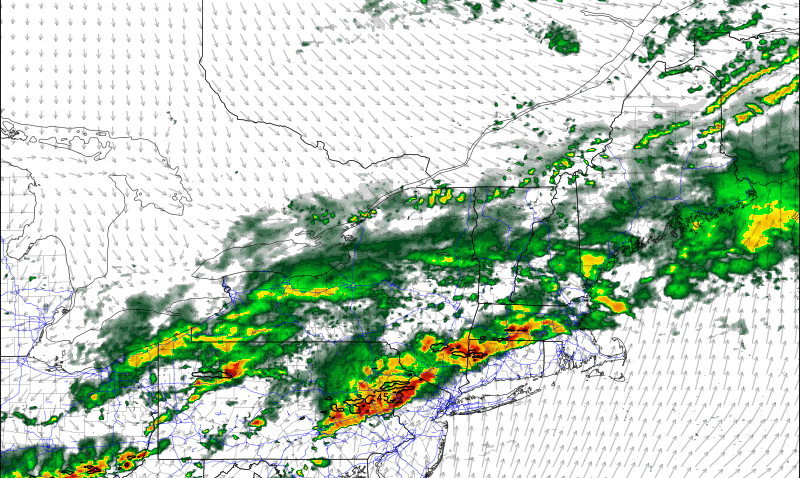 To get severe thunderstorms you generally need two ingredients: instability and wind shear. The magnitude of both roughly correlates to the possible intensity of thunderstorms.
By Tuesday afternoon a cold front will sink to the south and ahead of it will be a favorable juxtaposition of shear and instability for severe storms. These graphs show instability and shear forecasts for Bradley Airport - and you can see both spike significantly in the afternoon on Tuesday.


48 hours out there can be a lot of changes. This isn't a slam dunk as forecast thunderstorm development and severity is a challenge! There are a few things I'll be watching over the next day or so.
Where does the front set up? Will the front be pushed farther south than currently expected. This could put us on the cooler and stable side of the boundary.
Will there be morning storms or rain that prevent enough solar insolation and thereby limit instability?
How much instability will there be? The key to this is getting enough low level moisture (high humidity near the ground) coupled with a rapid temperature drop with height above our heads.
Tuesday is worth watching with the potential for strong thunderstorms - patricularly west of I-91. We'll keep you posted!