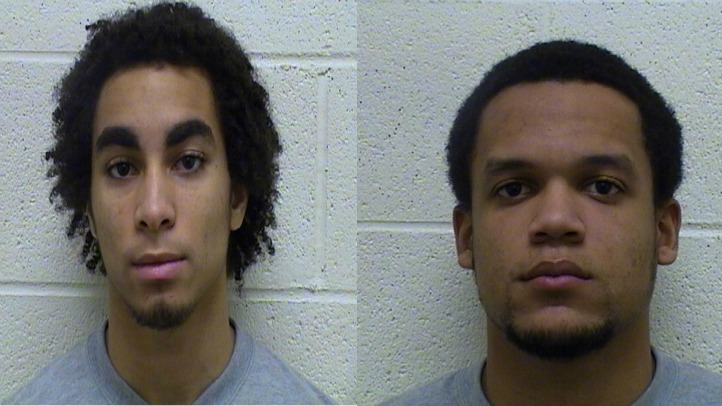 New concerns about one of the alleged victims in a Torrington sexual assault case. One of the girls is getting bullied online and advocates are worried about repercussions for her and other victims.
Two football players at Torrington High school have been accused of sexually assaulting 13 year old girls. One of them has been bullied online for speaking out, and it has made national headlines. This had sexual assault advocates speaking up.
"It's horrible because the message can spread, it's viral," said Barbara Spiegel with the Susan B. Anthony House, a Torrington sexual assault crisis center.
She said the fact that people across the country have learned a 13 girl from Torrington Middle School has been bullied on Twitter for reporting a sexual assault, would have repercussions for other victims.
"It sends a message if you report a sexual assault this could be you," Spiegel added.

The girl started getting harassed after Torrington High School football stars 18 -year -old Edgar Gonzalez and Joan Toribio were arrested for allegedly sexually assaulting her and another 13 -year- old girl off campus.
Even though police said the sexual activity was consensual, it was still considered a crime under state law. Barbara Spiegel said word of the online taunting could make young girls in this position think twice about speaking up.
"It's important for people to report sexual assaults and it's important to hold perpetrators accountable," said Spiegel.

Torrington Police investigated the allegation of online bullying, but said they talked to the victim's family, and that part of the case was now closed.

Still, popularity of social media sites is growing, and sexual assault advocated worried online harassment would only get worse. They said it was critical for victims to report the perpetrator regardless.
"If they're not arrested how many more victims will there be?" Spiegel questioned.
Police told NBC Connecticut they could make two more arrests in connection with these cases during the next few weeks.