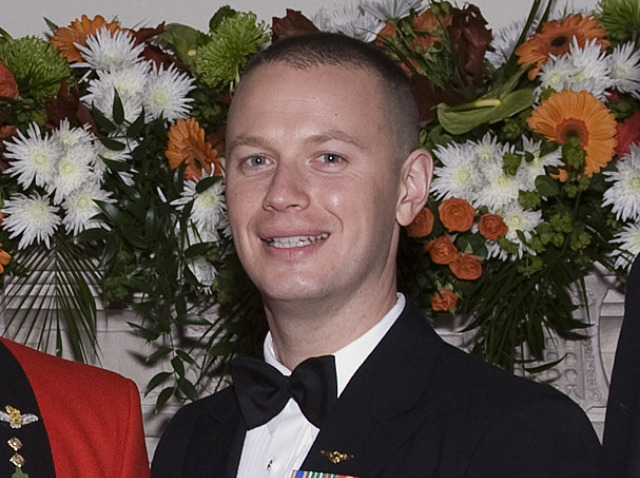 A Seymour man was killed on Wednesday in a Coast Guard helicopter crash off the Washington coast.
Lt. Sean D. Krueger, 33, of Seymour, was one of four crewmen on board, according to the Coast Guard. Three of them died.
Krueger, the helicopter's commander, leaves behind a wife and three children.
Coast Guard investigators are now searching for all of the wreckage and trying to figure out why the MH-60 Jayhawk went down in the water 100 miles west of Seattle on the Olympic Peninsula.
Crissa Greene and her mother, Dorothy Kopchik, remember Krueger from his days living on Skokorat Street in Seymour and say he moved away around the age of 10.
"We used to hang out at each other's houses. We just had a very typical childhood together," said Greene, one of Krueger's childhood friends. "I was just in complete shock. These things, I know they happen to servicemen but it's never easy to hear."
"I'm very shocked and I'm very upset," Kopchik said. "I'm just so saddened. I just can't believe this can happen to a young man who has everything to live for."
Kopchik says she reached out to Krueger's mother to offer condolences.
"I was in touch with her on Facebook and she said to me, she just feels like it's a bad dream. She just can't believe this happened," Kopchik said.
Paul Roy, Seymour's 1st Selectman, says the town will honor Krueger later this summer.
"You think about guys in Afghanistan and Iraq and you don't realize that people right here in this country that are in the service are in harms way at times," Roy said.
Krueger earned many medals and honors over his 12 years with the Coast Guard. He also served a two-year stint as a helicopter pilot with the British Royal Navy.
Eight months ago, he was honored by British royalty for "outstanding courage and devotion to duty" during a 20 hour mission to rescue a fisherman in gale force 8 conditions, according to a Coast Guard blog.
Adam C. Hoke, 40, of Great Falls, Montana and Brett M. Banks, 33, of Rock Spring, New York were also killed in the crash. Lt. Lance D. Leone, 29, of Ventura, California survived.