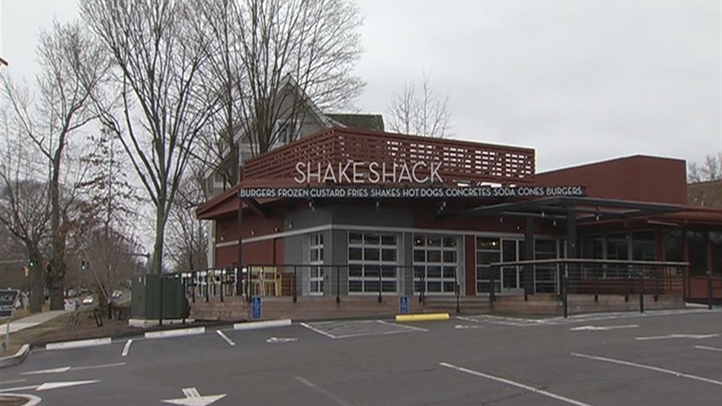 The famous New York-based Shake Shack is bringing its burgers, hot dogs and frozen custard to New Haven and the grand opening is on Thursday.
The new Shake Shack is located at 986 Chapel St.
Shake Shack started as a hot dog cart in Madison Square Park. The cart was a success, lines formed, and the rest is food history.
This will be the second Shake Shack to open in the state.
Danny Meyer, CEO of the Union Square Hospitality Group that owns Shake Shack, previously opened one of his modern day roadside burger stands in Westport.
"My colleagues and I are proud to bring Shake Shack to New Haven," Meyer said in a statement. "We are incredibly excited to establish roots in this food-loving, bustling city – which some even say is the birthplace of the hamburger. New Haven is staging a thrilling urban renaissance and we are excited for the opportunity to join this community as employers and citizens."
According to news reports, Meyer's daughter is also a Yalie.
There are also Shake Shacks in Miami Beach, Washington, DC, the Saratoga Race Course in New York, Dubai and Kuwait City.