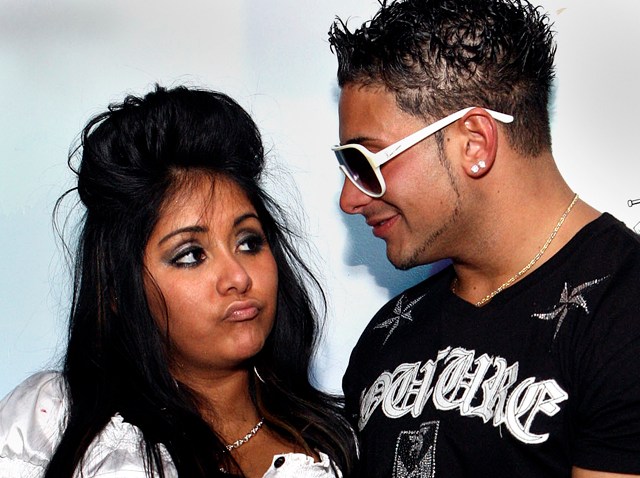 Two men were shot in the parking lot of a New Britain club early Friday morning and Snooki's ex-boyfriend's car was apparently part of the crime scene. So say his tweets.
Emilio Masella, the ex of Jersey Shore's shortest fist-pumping cast member, went to the Drake show at the Oakdale on Thursday night and was then out in New Britain when shots were fired, according to his Tweets.
He tweeted: "after party omg shots fired like crazy stuck inside the club sum1 save me! My lifes in jeopardy"
The shooting happened in the back parking lot of Club venue just after 1 a.m., according to New Britain police.
A 24-year-old Bridgeport man and a 28-year-old Bridgeport man were shot and taken to area trauma hospitals, police said. They are expected to recover.
"Can sum1 save me I'm outside in new britain n there was 2 shootings cops wnt let me to my car for 2 hrs pleaseee I'm freezin !"he tweeted. Then he tweeted Spencer Pratt, his cohort on the reality show Fist-Pumpin for Love, asking for a bulletproof vest.
Police are looking still looking for the shooter. He is described as a 5-foot, 8-inch tall man, 180 to 210 pounds, with a medium to stocky build, approximately 21- to 25-years-old.
A vehicle possibly involved in this incident is described as a dark gray Acura with very large chrome rims.
Follow us on Twitter @NBCConnecticut, on Facebook, and sign up for breaking news SMS alerts on your phone by texting "CTBREAKING" to 622669.