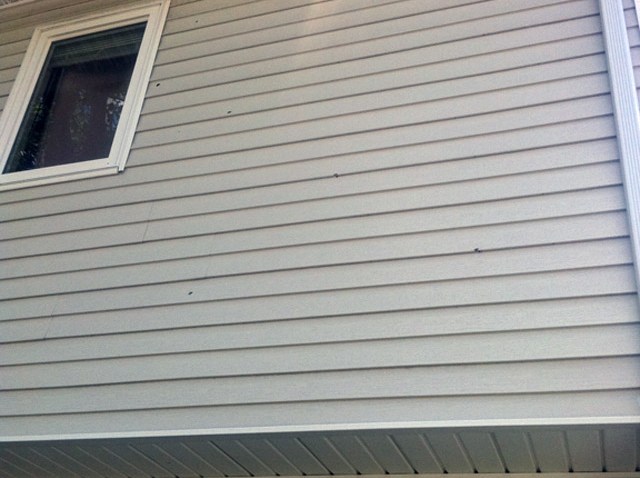 Neighbors of a quiet neighborhood in Groton are frightened after someone fired shots at a home on Sperry Avenue early Friday morning.
Seven bullet holes now dot the second floor of Navy housing from shots fired around 1 a.m.
Inside that home live two adults and four children, all civilians living in the residence, according to police.
No one was hurt and police are investigating what they said is likely not a random act.