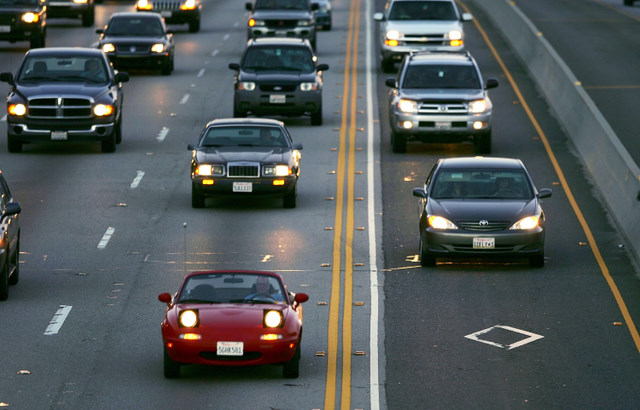 One state lawmaker has a solution to getting rid of gridlock at rush hour.
Sen. John Kissel wants to open up HOV lanes to all traffic during the morning and evening commutes.
"Just relieve that congestion as people go to and from work," Sen. Kissel said. "I think that would help with the environment. I think it would help bring down accidents."
The High Occupancy Vehicle lanes were put in place in 1989. They are on interstates 84, 384 and 91. The idea was to cut down on pollution and reduce traffic.
Department of Transportation statistics show that HOV usage during the morning commute rose during the late 1990's and early 2000's. Since 2006 there has been a slight decline on both I-84 and I-91.
During peak usage in the morning commute on I-84 and I-384 westbound there are an average of 1098 vehicles and 3995 passengers; on I-91 southbound there are an average of 1243 passengers and 3776 vehicles, according to the DOT.
Some drivers say that getting rid of the HOV lanes would be a good idea.
"A lot of people have just one person in the car so to me, that's just a waste," one driver said.
But others say that getting rid of the HOV lanes will bring even more cars to the roads and fewer people on mass transit.
"What we really want to do is continue to support people who are using transit along the I-91 route," Amanda Kennedy, of the Regional Plan Association, told state lawmakers.
The DOT is not commenting on whether or not they support this bill.