Numerous chances for rain exists over the next few days.
Showers will last through much of the evening across Connecticut, as temperatures fall through the 40s.
A good amount of low-level moisture will provide for clouds and an increasing chance of rain this weekend.
Saturday looks like the pick of the weekend, as it will be predominately dry with a mix of clouds and sunshine. Highs will be in the middle 60s.
Clouds will take over by Sunday, with showers most of the day. It will be chilly as temperatures only rise into the upper 40s!
The showers will last into the day Monday, when it will be chilly again with temperatures stuck in the 50s.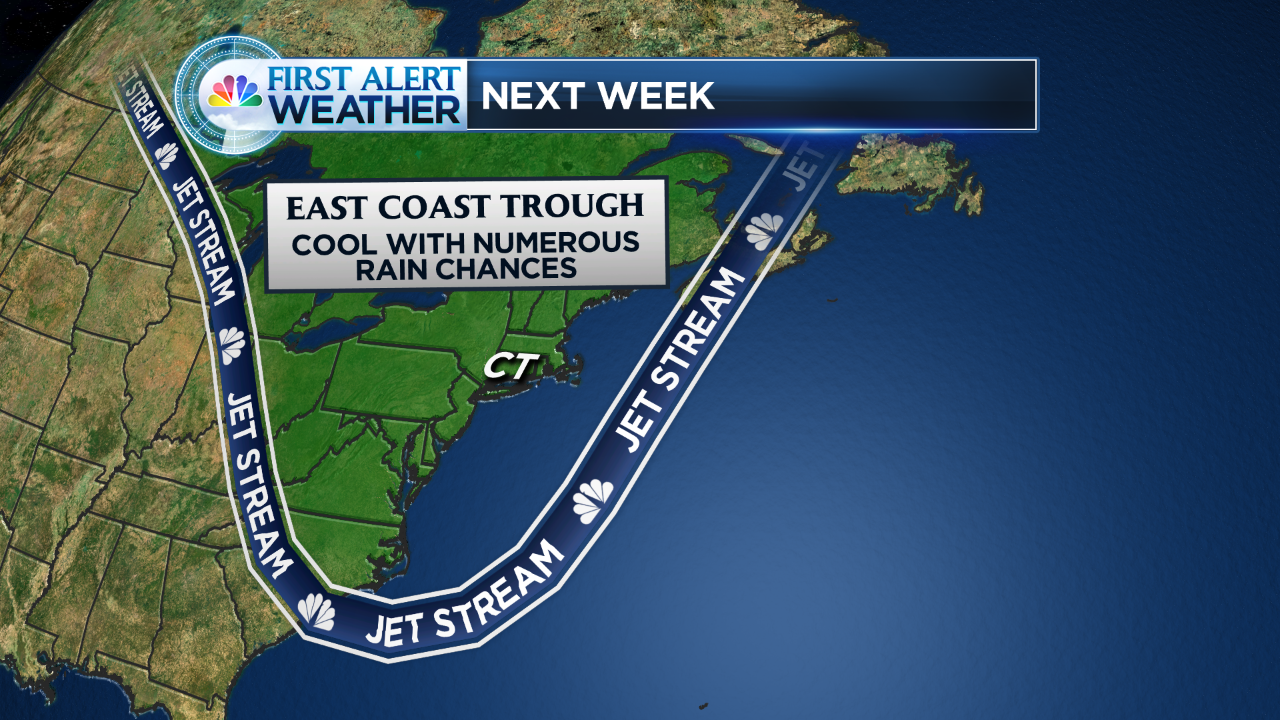 The pattern remains cool and unsettled next week, as a trough will be digging over the eastern part of the country.
Uncertainty in the finer forecast details is high.
For now, the forecast calls for a mix of sun and clouds Tuesday before another chance for rain come Wednesday.
Every single day in the seven day forecast is below average, as seasonable highs are in the upper 60s by later next week.