There was some flooding early Friday morning as soaking rain came down. In New Haven, Middletown Avenue was covered in water, but the road has reopened.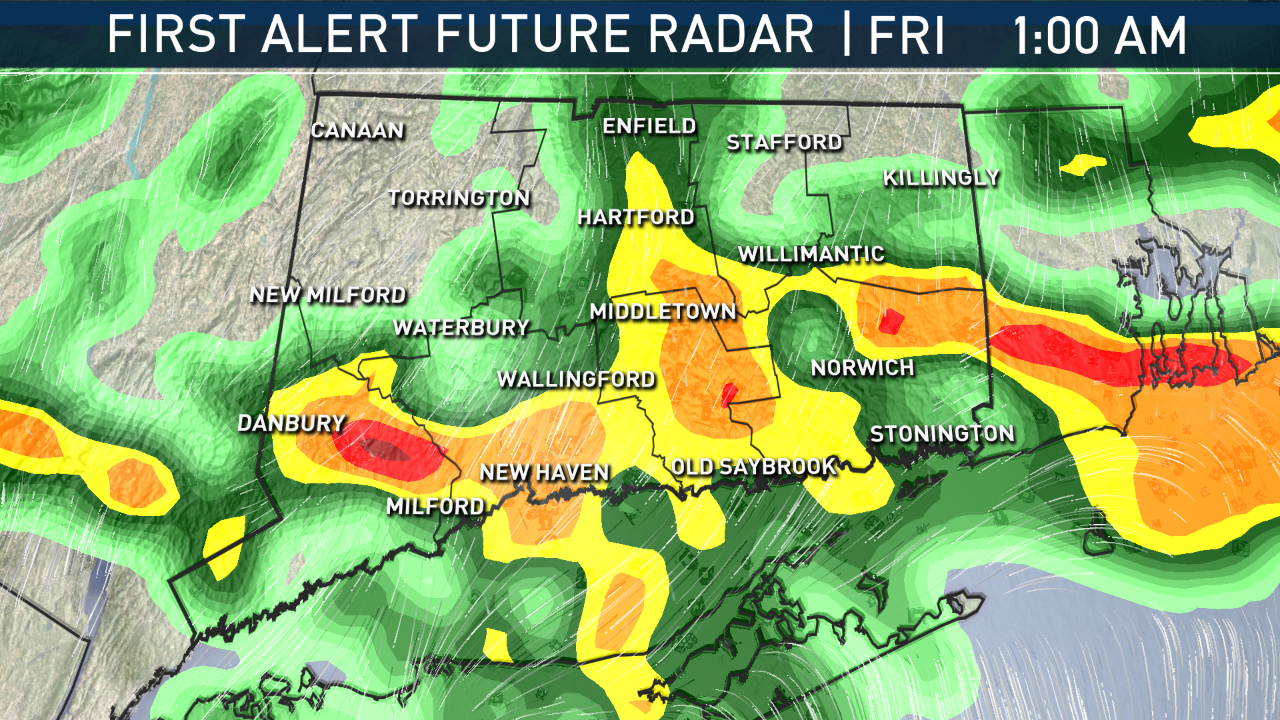 In Hamden, a tree came down on Warren Street, smashing a back window of a car. Police said the weather was not entirely to blame because the tree had rotted.
Expect periods of moderate to heavy rain until about 10 a.m. Friday before the rain starts to taper off. The rest of the day is cloudy with temps in the 60s.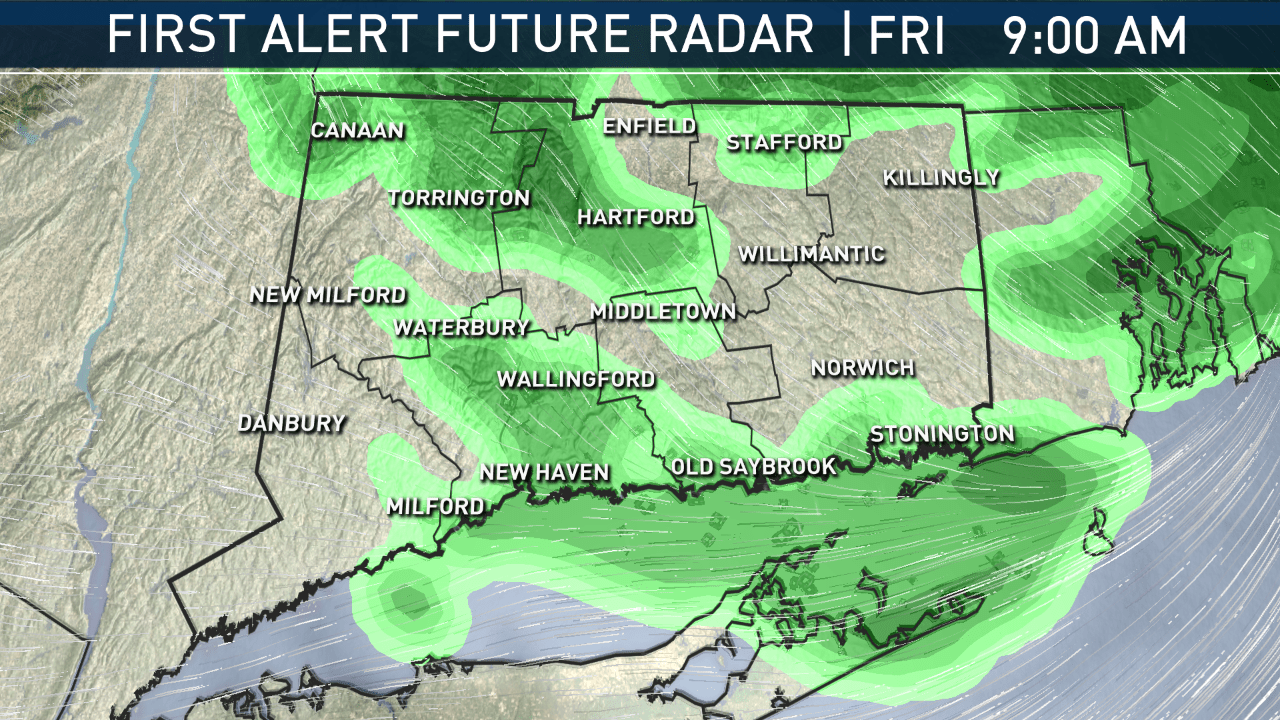 The weather improves drastically just in time for Saturday and Sunday. Conditions will dry out with high temperatures on Saturday expected to reach the middle 70s (near average).
Right now it looks like rain will return to the forecast for Memorial Day Monday.