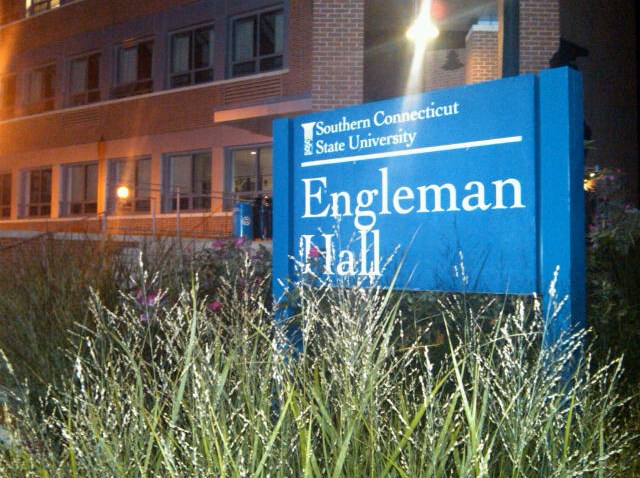 Southern Connecticut State University is investigating a hate crime on campus after someone defaced one of the buildings with racial slurs and symbols.
"I just think it's disgusting, promoting prejudice. It's not right," Tevin Padilla, a freshman at SCSU, said.
According to university officials, a custodian found a swastika and the n-word written on two bulletin boards in the C-wing of Engleman Hall, a campus building with classrooms and offices.
"It's kind of messed up that someone would go out of their way and do something like that on public property," Kevin Duffy, a SCSU freshman, said.
"It's not something we tolerate on this campus at all. It's actually kind of scary that someone would actually go around and do something like that," Connor Bray, another student, said.
The university's interim president sent out an e-mail telling the campus community about the incident.
"Such hateful language and symbolism have no place in this academic community. While we have not determined that anyone was specifically targeted, we are all, in a sense, violated by such acts," Dr. Stanley Battle wrote.
In 2008, there was a similar crime on campus where someone drew swastikas and racial slurs on two cars. Students said they're surprised to see those actions on campus two years later.
"As time goes by, we become more diverse, and stuff like this isn't tolerated," Padilla said.