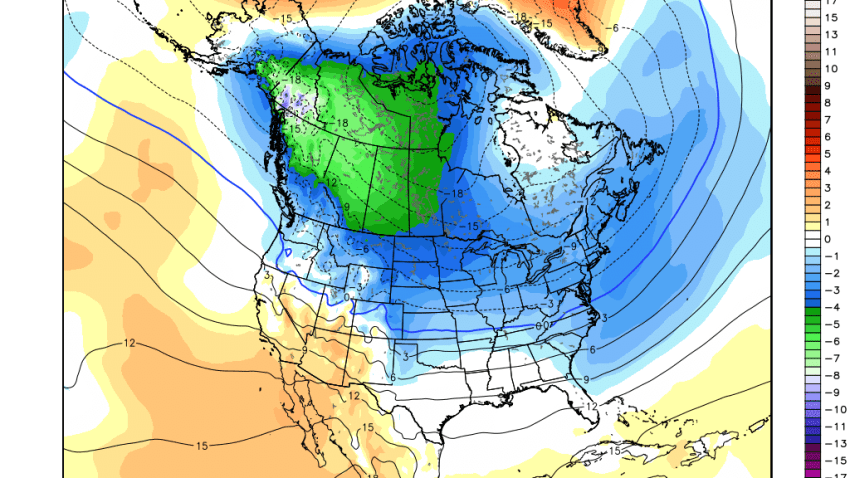 Today marks the beginning of meteorological winter. November wasn't particularly warm - but it was above average with Bradley Airport coming in 1.4 degrees above normal and (of course) 0.83" below normal in terms of precipitation. That is a bit misleading, however, as most of the state received substantially more rain than BDL.
Looking forward things get a bit more interesting for those of us who like the threat for wintry weather. The 8-14 day temperature outlook from the National Weather Service got a lot of attention yesterday as it shows almost the entire country (including Alaska) below normal for the second week of December.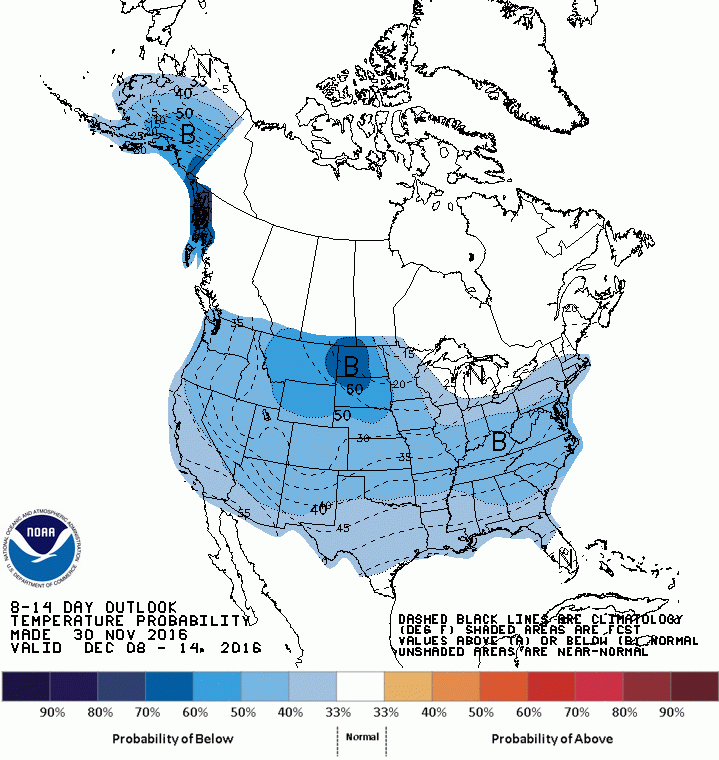 The reason for the cold is that the weather pattern across the Northern Hemisphere is going to go through a major change. Both the GFS and European models develop an anomalous ridge over Alaska and eastern Russia that pokes up toward the North Pole. This should send a sizable chunk of Arctic air south into North America with a "cross polar flow".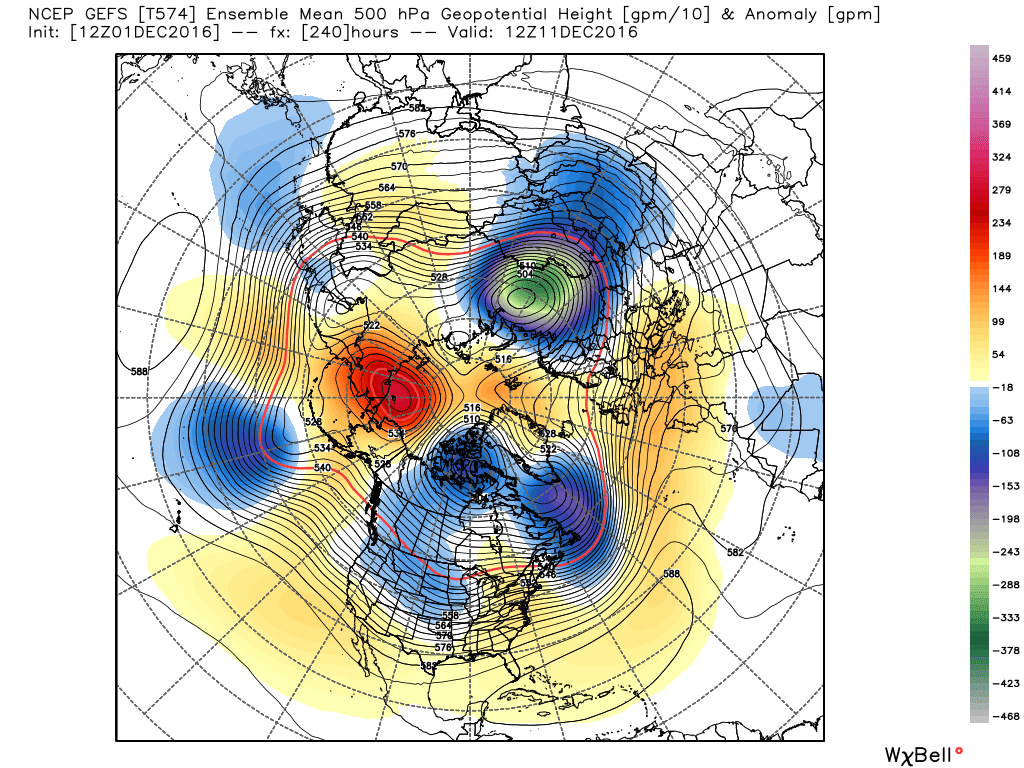 Of course what we really care about is what happens in our backyard in Connecticut - and at this time range it's impossible to start talking specifics. That said, it's a pretty good bet that we'll be dealing with a stretch of colder than normal winter weather before long with the coldest air across central and western North America. Whether we can get a favorable storm track for snow remains to be seen.