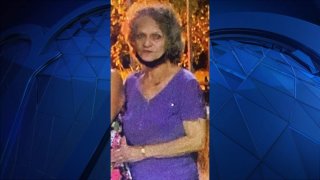 Connecticut State Police have canceled a Silver Alert for a 76-year-old woman who was missing from Norwich.
Troopers said Carmen Martinez-Santiago had been missing since Sunday and was last seen wearing a pink shirt and cut-off jean shorts.
A Silver Alert was issued for her on Monday and was canceled on Tuesday.
Authorities did not release details about where Martinez-Santiago was found.