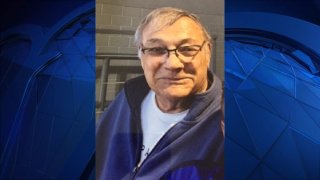 Connecticut State Police have canceled a Silver Alert for an 84-year-old man who was reported missing from South Windsor.
Troopers said Paul Giansiracusa had been missing since Thursday and was last seen wearing a green/yellow flowered, button-down shirt and blue shorts. South Windsor police said he was last seen around 11 a.m. at his home.
On Saturday afternoon, state police canceled the Silver Alert.
Authorities have not released details about where he was found.