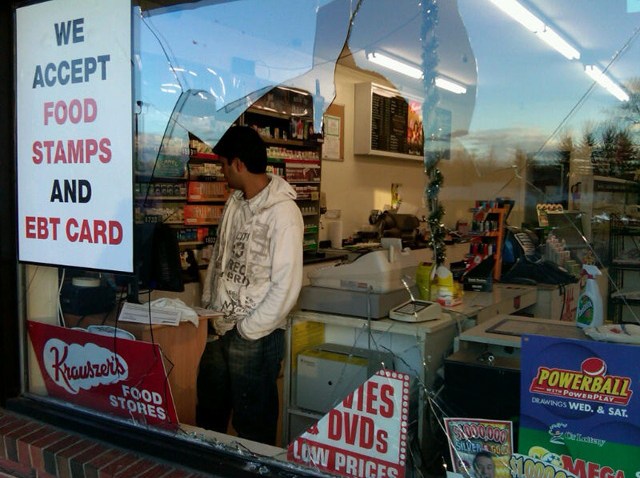 Five days after robbers struck in eight towns, smashing glass and grabbing cigarettes and more from closed stores, robbers have struck in five more towns.
Around 3 a.m., two businesses in East Windsor were robbed.
Krauszer's in East Windsor was robbed, then robbers struck at Hot Shots on South Main Street, broke into the register and stole $100.
Two people jumped over the bar and got in and out in just seconds, police said. Police obtained surveillance video, but it was too dark to see faces.
At 3:25 a.m., an alarm went off at the Quick Stop Convenience store, at 180 Sullivan Ave., in South Windsor. Police said they arrived within two minutes. The glass front door was smashed and cash was missing. No one was in the store.
In Vernon, the alarm at the Subway sandwich shop on the Hartford Turnpike went off at 4:02 a.m.
The front door had been smashed, money had been removed from the register and a safe was taken, police said.
Video surveillance showed three people enter the Subway, wearing hoodies, masks and gloves. No one was inside the Subway when police arrived.
Stores in Bloomfield and Windsor were also robbed and police said they think the cases are connected.
Last week. robbers struck in eight towns. In at least one instance, surveillance video showed four people break in.
No one has been arrested.