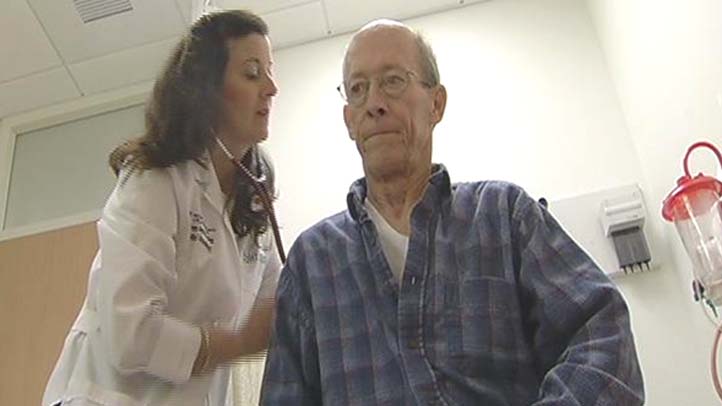 Gone are the days of one-size-fits-all cancer treatments.
At Smilow Cancer Hospital at Yale-New Haven, doctors are using cutting-edge advancements to give patients the care to allow them to live their lives to the fullest.
Lung cancer is the leading cause of cancer-related death in men and women in the U.S., but the diagnosis is not always a death sentence.
Eric Annis, 63, of Rocky Hill had smoked off and on throughout his life.
Last year, when he coughed up blood, he went to his primary care doctor and tests later revealed grim news.
He had stage four lung cancer and doctors said he had six months to live.
Annis went Smilow Cancer Hospital for a second opinion and is grateful to his team of doctors, who have brought him to the one-year mark, and another fishing season, something he lives for.
"With fourth stage, you're not coming back. They're not going to fix it. They can give me a prolonged life, that's what I want. There's a lot of fishing left out there," Annis said while fighting back tears.
When radiation and chemotherapy stopped working, Dr. Roy Herbst, Smilow's Chief of Medical Oncology, put Annis into clinical trials aimed at targeting specific types of tumors.
"In about 15 to 20 percent of patients with lung cancer, now we can offer them a very specific, less toxic and very effective therapy that we could not offer before," Dr. Herbst said.
Yale scientists are hard at work on new and effective treatments for other lung cancer patients who become resistant to their treatments.
"We're looking for new genes, new targets, new ways to better treat cancer" Herbst said.
You can find more information on Smilow's clinical trials on Yale's website.