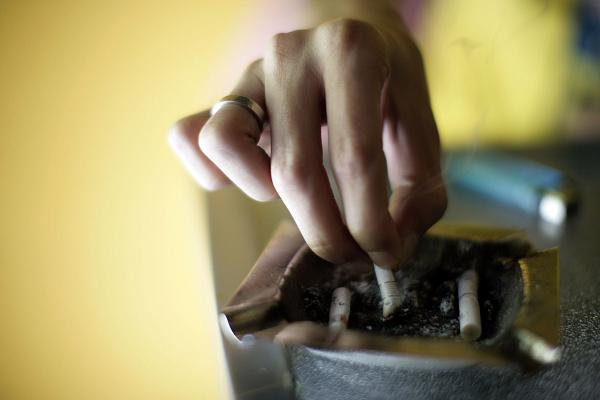 A woman who smoked for more than 25 years and developed larynx cancer has won an $8 million lawsuit against a major tobacco company.
David Golub, attorney for Barbara Izzarelli of Norwich, said on Thursday a federal jury in Bridgeport made the award late Wednesday against R.J. Reynolds Tobacco Co.
Golub said tobacco companies have downplayed the significance of verdicts against them in recent years in Florida as an aberration, but the verdict in Connecticut shows tobacco firms will be held liable around the country.
In court documents, Izzarelli said the company "designed, manufactured and distributed defective and unreasonably dangerous Salem cigarettes in that, when used as intended, they caused laryngeal and other types of cancer and other diseases and were addictive, especially to minors."
She claimed that the company knew of the defective and unreasonably dangerous nature of the cigarettes, and intentionally designed and manufactured them to enhance their addictive nature.
Her lawyer said a judge would decide additional punitive damages next month, which could bring the award to $24 million.
R.J. Reynolds spokesman David Howard said the company was disappointed and plans to appeal.
This is believed to be the first such jury verdict of its kind in New England.
Copyright AP - Associated Press