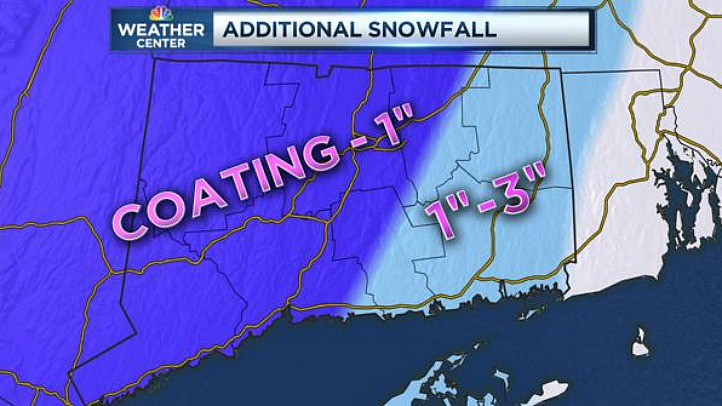 After a period of fluffy snow Saturday morning another round of snow is in the forecast.
Light snow over eastern Connecticut will continue and become steadier and a bit heavier after midnight. Little snow is expected farther west near the New York border.
The snow will fall at a moderate clip between 3 a.m. and 9 a.m. in southeastern Connecticut with lighter snow northwest of there. 1"-3" of additional snowfall is expected along the I-395 corridor and on the shoreline east of Westbrook. Roads will become slick late tonight and tomorrow morning in southeastern parts of the state.

As the storm departs during the day on Sunday winds will gust up to 50 m.p.h. Some isolated power outages are possible. Temperatures will drop as well with the mercury struggling out of the 20s creating wind chill values in the single digits and teens.

You can watch the interactive radar here.
See closings and cancellations here.
You can upload weather photos here.