Snow fell early Monday morning, coating the ground and providing a wintry look to Christmas Eve day.
For those hoping for a white Christmas, warming temperatures through the day Monday will likely melt what has already fallen.
The NBC Connecticut meteorologists were expecting about an inch of snow in some areas of the state.
Most of the snow showers will come to an end Sunday afternoon but a few more are possible in the evening.
Mild temperatures above freezing on Sunday will keep roads mostly wet with little impact to travel.
There could be a few slick spots developing Sunday evening as temperatures drop and a few more snow showers usher in colder air.
A bright and sunny Christmas day is expected for the entire state. Christmas Day is looking seasonable with highs in the 30s.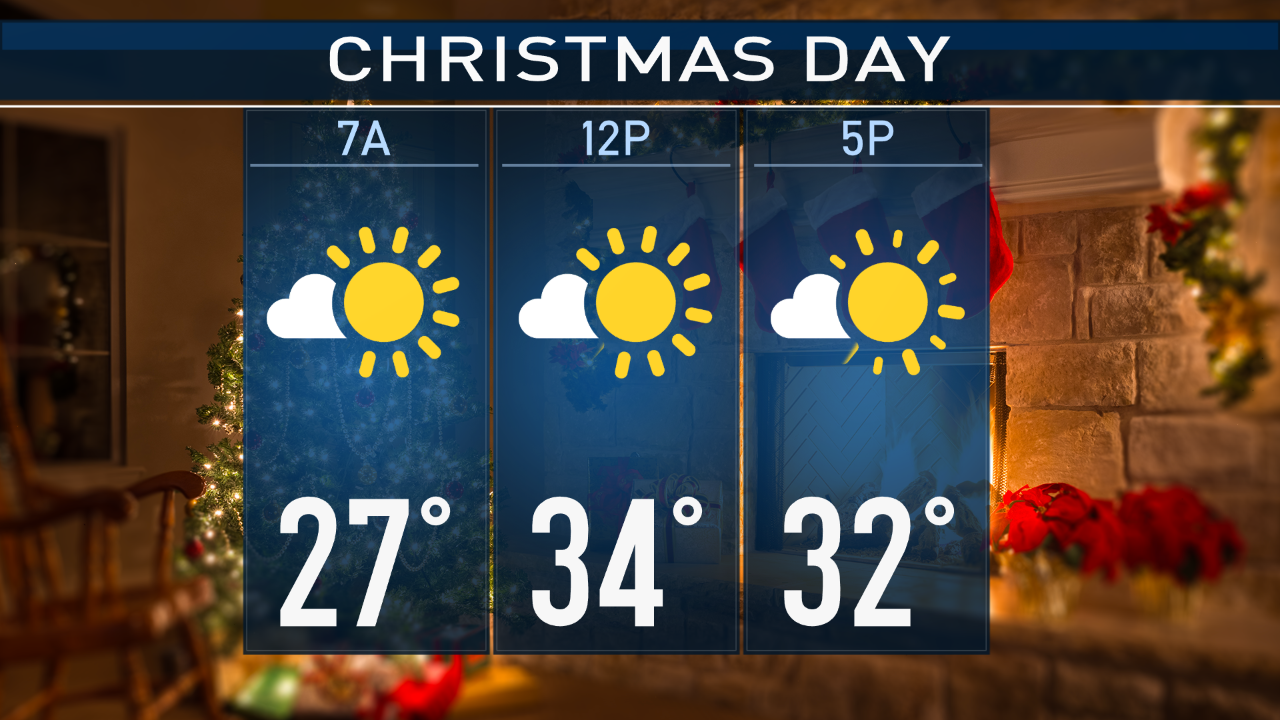 Our next storm looks wet not white on Friday with rain.
Get the latest forecast anytime here.