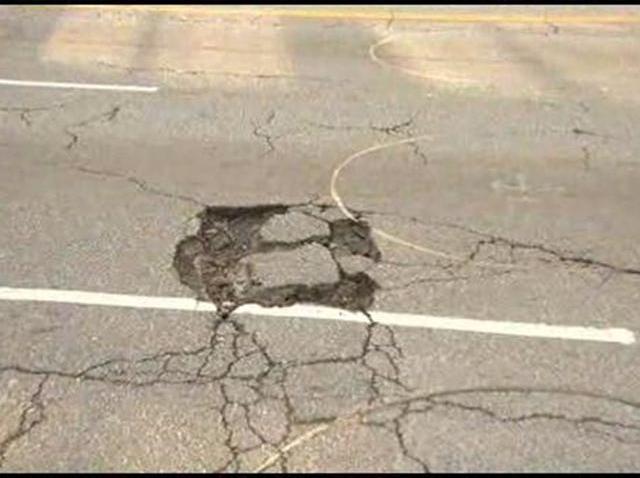 Across the state, potholes are creating problems for drivers. They are early remnants of this tough winter of record snowfalls.
In New Haven, Department of Public Works crews that finally have a break from snow removal are doing temporary pothole patch jobs, Howard Weissberg, Deputy Director of New Haven's DPW, said.
The department gets many of its leads on SeeClickFix, a Web site founded in New Haven that allows residents to post problems, from potholes to unplowed streets, in the attempt to solve those problems.
Weissberg said the department does want to hear from people if they see a pit in the pavement.
"This time of year – winter, early spring -- is a big time for potholes. You get a lot of freeze, thaw cycles, and it tends to loosen the asphalt. It gets in the cracks and potholes appear," he said.
The DPW is asking for patience. They can only patch potholes when snow is still on the ground. They cannot make permanent fixes until the thaw.
"They're all over. You go to the side streets, it's where the worst is and Hamden and just as bad a New Haven," Jerry Katz, of Hamden, said.
Follow us on Twitter @NBCConnecticut, on Facebook, and sign up for breaking news SMS alerts on your phone by texting "CTBREAKING" to 622669.