We know at 2:45 p.m. on Monday, August 21 about 2/3 of the sun will be obscured by the moon. That's a forecast we can be 100% confident in! The question is, however, will we be able to see the eclipse? Will skies be clear or cloudy?
Here in Connecticut it looks like we're in good shape. The afternoon GFS computer model shows clear skies overhead on Monday afternoon. With high pressure overhead this seems like a reasonable solution. The European Ensemble (the European model run 50 different times with small tweaks and perturbations) shows extremely low chances for overcast skies in Connecticut.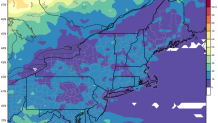 Farther south in the path of totality the forecast is even more important. I'll be in Charleston, SC for the total eclipse and cloudy skies would really be a bummer. The current GFS forecast is just about perfect for South Carolina in August.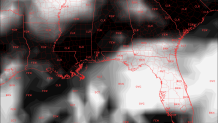 While this is probably too optimistic solar eclipses can help change the weather. As the amount of sunlight decreases the temperature starts to drop. As temperatures drop daytime cumulus clouds and showers that form in the heating of the day begin to dissipate. I'm crossing my fingers we wind up with a sunny afternoon but we'll see!