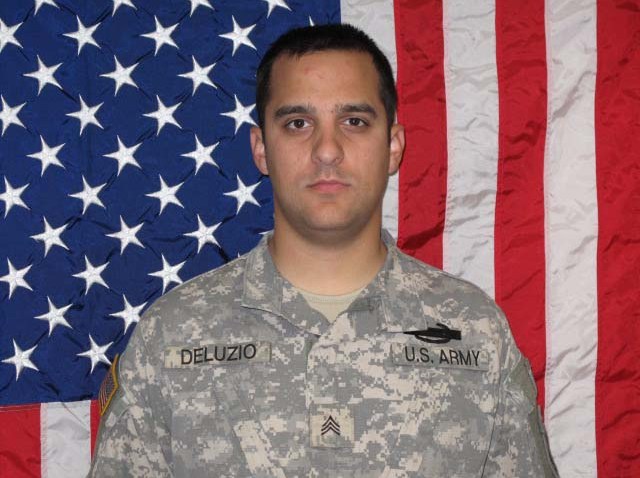 As two uniformed soldiers showed up at Mark DeLuzio's Glastonbury home on Sunday night, his first thought was to tell them to go away.
DeLuzio's two sons were serving in the National Guard in Afghanistan and he knew what the uniformed officers meant.
"The only question was, which one was it? Steven or Scott?", DeLuzio said.
The soldiers informed him that Steven, 25, had been killed in action.
Sgt. Steven DeLuzio was killed on Sunday in Paktika, Afghanistan when insurgents, using small arms and rocket propelled grenades, attacked his unit, according to the U.S, Department of Defense.
Sgt. DeLuzio was less than a month away from leaving Afghanistan. On Saturday, just one day before his death, he wrote a message on his Facebook page: "20 days until I'm outta here ... a lot to look forward to once I get home, can't wait."
Steven was the younger of the two boys. He was a 2003 graduate of Glastonbury High School and was serving as a member of the Vermont National Guard.
Steven's older brother, Scott Deluzio, was serving as a member of the Connecticut National Guard. He was flown out of Afghanistan after his brother's death and Gov. M. Jodi Rell has ordered that Scott DeLuzio not return to combat, Mark DeLuzio said.
"We're very happy with Governor Rell for that," he said.
Rell also ordered the flags be lowered to half staff to honor Sgt. DeLuzio.
"Please honor the memory of this brave soldier, who gave his life for our liberty," Rell said. "We will be forever grateful for his dedication to duty, to our freedom and the American ideals we hold so dear."
Funeral arrangements for Steven DeLuzio have not been finalized.
Follow us on Twitter @NBCConnecticut, on Facebook, and sign up for breaking news SMS alerts on your phone by texting "CTBREAKING" to 622669.
Copyright AP - Associated Press