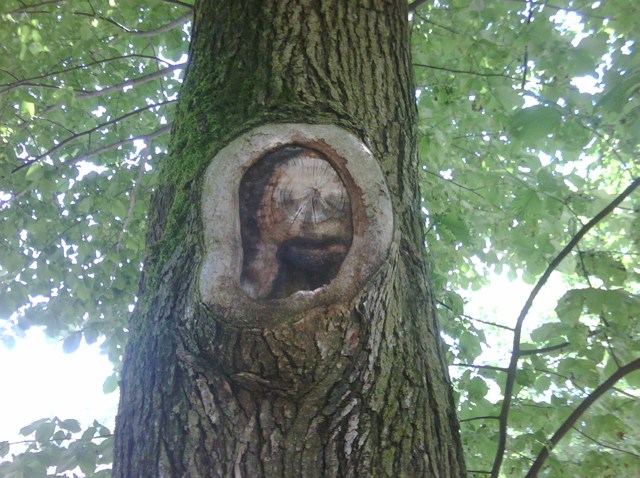 There's a tree in Wallingford where some people say they see the divine.
A knot on an elm tree has morphed into what some thinks looks like the face of Jesus, the Meriden Record-Journal reports.
The mystical image seems to have filled a spot where the town cut down a low-hanging limb in front of 394 N. Main St. several years ago.
David Doolittle has lived at the house since 1985 and three weeks ago, he began to see dark colorations, the newspaper reports. On Saturday, he saw the face.
"Every time I walk through the hall I see him," Doolittle, a Christian, told the paper. "He'll be there as long as I need him. … I've heard about this sort of thing happening but never seen it in person."
Erin O'Hare, the town's environment and natural resources planner, told the newspaper that the darkness seems to be sap from the former branch, but she's not qualified to determine the exact origins as she is not a licensed arborist.
Others said they could not see anything from where they stood, several feet from the base of the tree.
The Rev. Sal Cavagnuolo, of Our Lady of Fatima Church, told the newspaper that all alleged miracles must be investigated by an ecclesiastical committee, who decides whether an authentic miracle took place, then seek Vatican confirmation.
Regardless of what caused the image, Cavagnuolo told the newspaper that the image could have a positive impact on the lives of the faithful who see it, unless the claim is for attention or notoriety.