A Southington couple has been charged with animal cruelty after emaciated dogs were found abandoned in a basement, according to police. Authorities said two of the dogs were so sick that they had to be euthanized.
The Southington Animal Control Division launched an investigation on Feb. 21 after receiving reports from a family member that three dogs had been abandoned in the basement bedroom of a raised ranch, police said.
One of the three dogs had already been removed and animal control found the two remaining dogs, which were covered in fleas, living in uninhabitable conditions, with trash and feces covered the floor.
"She saw the conditions of the lower level of the home, which is where Kelly and Jason Savage rented a room. She saw that the room was covered in feces, urine stains, that it smelled, and it was infested with bugs. She saw that they had three dogs and she contacted the police department," Lt. Steve Elliott, of Southington Police, said.
The other dog was found at another residence. It was also infested with fleas, emanating an unhealthy smell and it was stained with urine and feces, police said.
Animal control took custody of all three dogs and provided veterinary care for them, but a veterinarian recommended that two of the dogs be euthanized because of their health and condition, police said.
"Angel was found to have tumors, cancer. She had skin irritation, fur missing. She was flea infested," Elliott said.
The surviving dog, Sasha, is being cared for by Southington Animal Control. She is now available for adoption.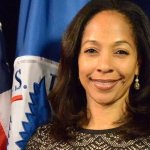 Jason Savage, 41, of Southington and his 38-year-old wife, Kelly Savage, were arrested at their home at 9 p.m. Monday and were charged with cruelty to animals, no dog rabies vaccination and failure to comply with dog ownership requirements. Police said they could find no proof that the dogs had been vaccinated.
"Apparently, the Savages were struggling with financial ability to provide that care for the dogs," Elliott said.
They were initially held on $5,000 bond and released on a promise to appear.
For information about adopting Sasha, call Southington Animal Control at 860-628-8053.