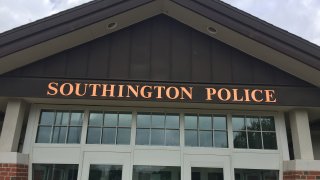 The 24-year-old son of Southington's police chief has been arrested on a sexual assault charge.
Mark Daly turned himself in on May 14, according to Southington police.
He was charged with fourth-degree sexual assault.
Daly is accused of having sexual contact with a 19-year-old woman without her consent.
Police confirm he is the son of Chief John Daly.
Mark Daly was released on a $500 bond. He is scheduled to be in New Britain Superior Court on May 28.