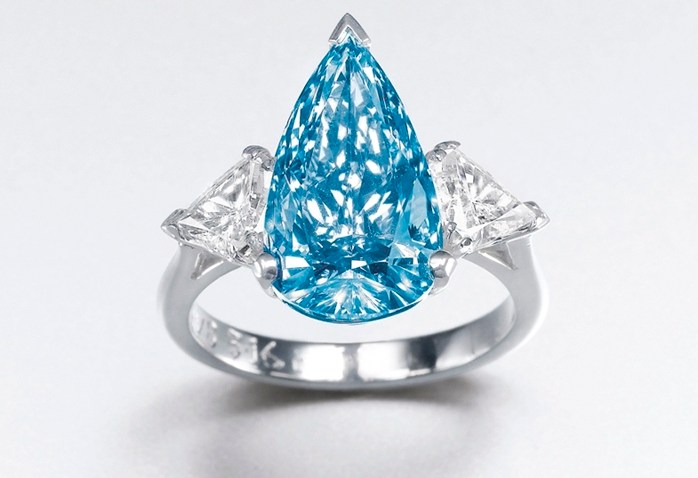 The pricey diamonds were there one minute and gone the next, and now police have nabbed the man they said swapped out cubic zirconias for the real thing.
The man, they say, is Thomas Osborne, 46, from North Attleboro, Massachusetts. Now Connecticut police what to extradite him to face charges here.
It seems that Osborne gave his real first name while chatting up the jewelry store staff.
At the time of the alleged heist, police sent out photos of a balding Red Sox fan with a "large predominant nose," who identified himself as "Tom." They were looking for him after three diamonds worth $36,000, were taken, and worthless knockoffs were left in the their place, police said.
He unloaded the gems for about a third of their worth, police said, $12,500.
The casually dressed thief walked into Monarch Jewelers, at 838 Farmington Ave. on Saturday, police said.
The man said he was looking to replace the diamond in his wife's wedding ring, Mikki Nevins, the sales manager, said. He made small talk, telling Nevins he has a family, including a 6-month-old baby, and lived in West Hartford.
Then, he asked something that would not be unusual for a customer -- when the store closed, she said.
An hour before closing, he returned and asked for another look at the stones. His wife would soon be joining him, the man told Nevins, and he'd have to go outside and help her with the baby. He got a call, went out and never returned, Nevins said.
At some point later, Nevins weighed the diamonds and realized that the gems left behind were worthless cubic zirconias.
Police then released surveillance video from the store showing a man wearing blue jeans, a blue hooded sweatshirt with "Red Sox" logo. The first video, police say, shows the man wearing glasses wandering around the store. A second video shows the same man leaving the store after the theft.
Police in Rhode Island had said they believe the same man committed a similar theft in Warwick, Rhode Island on Dec. 7.
He is being held on a fugitive from justice charge and faces a first-degree larceny charge when he is brought to Connecticut
Copyright AP - Associated Press