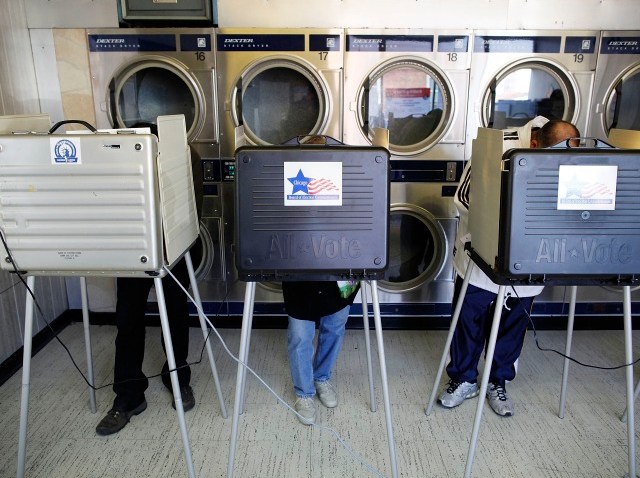 For Terry Gerratana, it's time to return to politics. The former state representative from New Britain defeated Mayor Tim Stewart to nab the Senate seat for the sixth district.
"It was a very personal campaign for me, talking with people. Talking with people on the street, talking with people on the phones. I went to churches, coffees. In five weeks, I was campaigning morning, noon and night," Gerratana said.
"We ran a positive, issue-based campaign, like I always have, and never gotten down to the negativity my opponent did. And that's unfortunate, it really is, that people want to see that kind of politics," Stewart said.
Turnout at the polls was light, even in New Britain, where the sixth district race caught people's attention.
"The special election didn't draw the number of voters that we would like to have. If we get 20 percent, maybe," said Bob Clinch, the moderator at the polling place at the Vance School.
That was the higher end of the scale. The Secretary of the State's Office estimates anywhere from 10 to 20 percent voter turnout in the districts where races were held.

"Stakes are pretty high in an election like this, with what the state is facing, but it is hard to bring voters out when it's cold, the day after a national holiday and school vacation week," Deputy Secretary of the State James Spallone, said.

But no matter what the turnout, the voters have chosen six new state representatives and three new state senators to represent them at the Capitol.
Here's a look at the results still coming in:
Senate 6th:
Terry Gerratana (D) - √ 4,565
Timothy Stewart (R) 4,231 *Unofficial*
Senate 13th:
Thomas Bruenn (D) 4,750
Len Suzio (R) - √ 6,478
Senate 27th:
Carlo Leone (D) 4,517
Bob Kolenberg (R) - √ 3,725
House 20th:
Joe Verrengia (D) - √ 1,513
Allen Hoffman (R) 879
House 26th:
Robert Sanchez (D) - √ 763
Richard Marzi (Write-In) 3
House 36th:
Philip J. Miller (D) - √ 2,751
Janet Peckinpaugh (R) 2,526
House 99th:
James M. Albis (D) - √ 1,423
Linda Monaco (R) 1,331
House 101st:
Joan M. Walker (D) 1,520
Noreen Kokruda (R) - √ 2,119
House 125th:
Charlie Stallworth (D) - √ 473
James Keyser (R) 82
Mark Trojanowski (Petitioning Candidate) 58
Carlos Silva (Petitioning Candidate) 89
Robert Kelley, Jr. (Petitioning Candidate) 191
Thomas R. Lombard (Petitioning Candidate) 34
Verna Kearney (Petitioning Candidate) 373