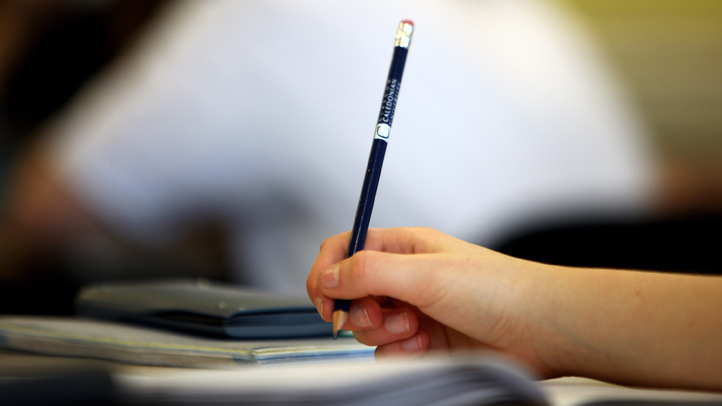 Irate parents filled the North Haven High School auditorium on Tuesday night to protest the superintendent's plan to revamp the special needs program and they succeeded in putting off teacher layoffs.
The public hearing was called in response to a huge public outcry after 15 of the district's special education teachers were given notices that they would have to re-interview for nine positions.
Supt. Robert Cronin, who took over as head of the district in April, said the special education resources don't match the district's need and told the crowd it's in his power to reassign staff as he sees fit.
Passionate parents shouted at Cronin and the Board of Education, begging them to stop the layoffs and slow down the reforms.
"It is unnecessary. It is divisive and it is wrong," one father told the Board of Education.
"Change is a wonderful thing, but not for an autistic child," one mother said.
"Please slow the process down. It' s too important to our town, to our teachers," Rep. Dave Yaccarino, R-North Haven, and a parent, said.
First Selectman Michael Freda received a standing ovation when he called for no teacher layoffs for the next school year.
After two and a half heated hours, the Board of Education voted to hold off any layoffs and reforms, until further consideration could be made.
The vote was met with cheers and shouts of "thank you" from the crowd.