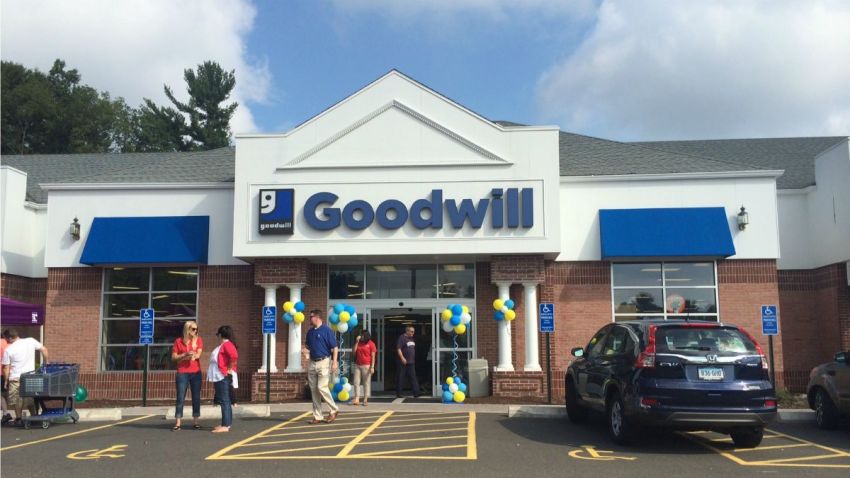 The Goodwill store in Avon is celebrating its first anniversary.
To mark the occasion, NBC Connecticut teamed up with the store for a donation drive on Saturday. Viewers stopped by throughout the day to drop off their gently used goods and support the company's mission of helping others.
"We figured we'd take a quick ride and donate about five bags of clothes that we don't need any more and help somebody else out," said Lou Pisano, of Burlington.
"Brought multiple clothes, some coolers, lamp shades and books," said Tom Stevens of Farmington.
As part of the event, the first 50 people who donated items all received a $5 gift card to spend in the store. All items were marked down 15 percent through noon.
"I think anytime you donate for a cause I think that's wonderful and I love the idea of recycling clothing and we all have too many things in our lives and it's great to share," said Pat Reese of Simsbury.
Not only do donations to Goodwill help families save money, but all sales inside the stores also benefit programs to help people with employment barriers gain independence and support their families, according to Vickie Volpano, the president of Goodwill of Western and Northern Connecticut.
"Goodwill takes donated items and then sells them through our stores and helps people find work. We also help people who have disabilities and other challenges live a fulfilling life, so we use donations to help people and it really is a wonderful example of neighbors helping neighbors," said Volpano.
The donation process is easy.
The store in Avon has a drive-thru donation line where workers greet donors right at their cars, take their items, and hand out tax deductible donation slips.
Inside, all items are sorted and tagged and then brought out to the store's floor where shoppers stock up on the bargains.
"We were donating and we heard the sale so we decided to take a look. You can't go wrong," said Melissa Murray, of Canton.
The donation drive took place from 9 a.m. to noon on Saturday.