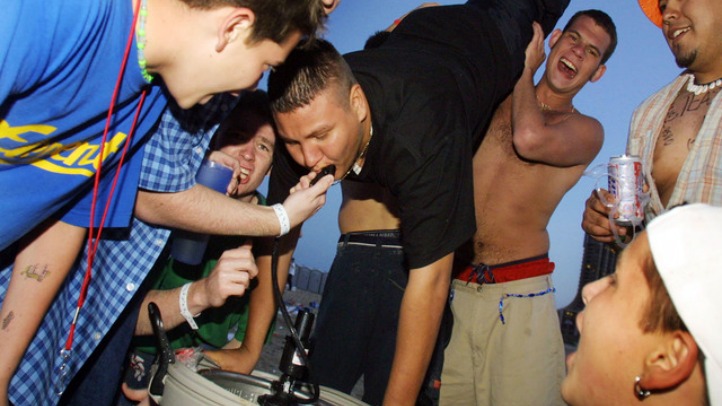 It was a big show of force to kick off UConn's Spring Weekend Thursday night. Dozens of police officers were scattered on and off the Storrs campus.
The University is cracking down after last year's weekend turned deadly.
Students converging on the off campus Carriage House Apartments, the usual party spot during Spring Weekend, were not pleased about the crackdown this year.
"The fact that they're cracking down so much is just absurd," UConn Sophomore Max Dwyre said. "This is the last weekend anybody has to let off steam."
"This time last year you couldn't see grass in front of the apartments," UConn Junior Amanda Walters said.
Last year celebrations turned violent when UConn student Jafar Karzoun was killed after being assaulted off campus by a non-student during Spring Weekend.
In response, UConn administrators decided to crackdown on the weekend of partying. No outside guests are being allowed in the dorms or dining halls. There is also restricted access to parking lots and roads. Getting into off-campus housing is also being limited.
"We're certainly looking out for everyone's safety and everyone's rights," State Police Lt. Paul Vance said. "We want to ensure everyone that we will strictly enforce the laws."
To ensure the safety of students, police and fire departments have set up a staging area outside the Carriage House apartments. UConn officials have urged students to go home for the holiday weekend.
"I doubt things are gonna be the same, but I'm sure UConn students will still find a way to have fun," UConn Junior Amanda Agostino said.