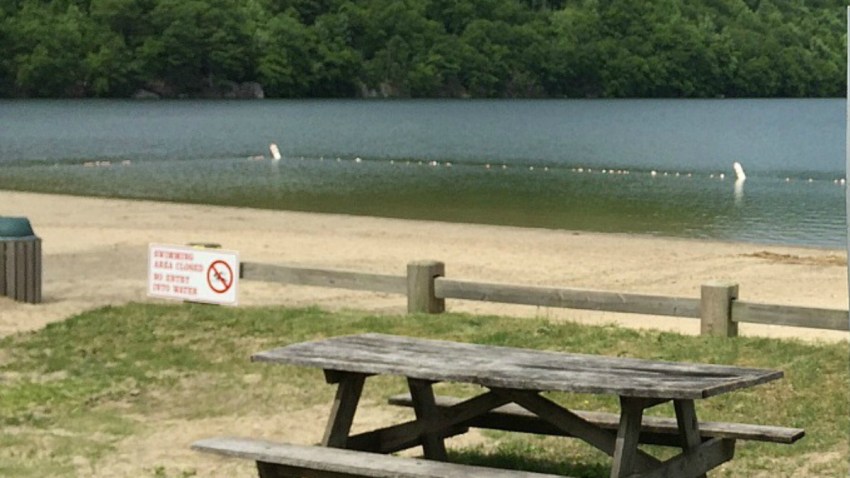 Squantz Pond State Park in New Fairfield has reopened for swimming, Department of Energy and Environmental Protection officials said Saturday.
The swim area was closed Wednesday after testing high for bacteria. DEEP said the bacteria growth was caused by storm water runoff from heavy rains.
Lake Waramaug State Park in Kent was also closed Wednesday and reopened Friday.
Water samples taken from Squantz Pond Friday showed that bacteria was back to safe levels and DEEP reopened the park for swimming Saturday.