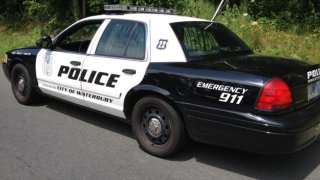 A 34-year-old woman was injured in a stabbing in Waterbury on Saturday morning.
Officers were called to Willow Street at Hillside Avenue around 5:30 a.m. after getting a weapons complaint.
When police arrived to the scene, they said they found a 34-year-old woman who was suffering from a stab wound to her lower abdomen.
According to police, the woman's injuries are considered non-life threatening at this time.
Several people at the scene were interviewed by police and evidence of shots being fired were recovered in a nearby area, investigators said.
Police have issued an arrest warrant for 27-year-old Rocky Alvarado, of Waterbury, in connection with the stabbing.
Anyone with information on the stabbing or on Alvarado's whereabouts is asked to contact the detective bureau at (203) 574-6941 or (203) 755-1234.