The state Bond Commission has approved a controversial $9 million construction project at Silver Sands State Park in Milford.
Hundreds of Milford residents have spoken out against this proposed project in which the state Department of Energy and Environmental Protection is looking to build new bathrooms, a lifeguard and staff office, a concession stand and a storage facility.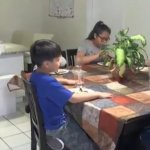 Silver Sands is now free to the public, but DEEP also wants to charge the same seasonal parking fees as other state parks.
State Representative Kim Rose, who represents Milford, said in a letter to the commission that locals were plagued with parking issues and garbage in their neighborhoods near the state park, and argued that adding amenities will only exacerbate those issues.
"This park is one of the most popular in the state and as such has seen capacity visitors every weekend. It is at capacity without any amenities!" the Democrat wrote. She also said she will continue to fight the project legislatively.
Milford's mayor has said The mayor says DEEP is working off an environmental impact study that is two decades old and he wants a new one done.
State Senator Gayle Slossberg (D-Milford) said she can't support the renovations while the state has a budget deficit. She responded to the bond commission's decision with a statement that read, in part:
"Today's decision was deeply disappointing, but not at all surprising. This project has been widely opposed from the beginning, and that opposition has consistently been ignored. The simple fact is that no one wants this project and the State of Connecticut cannot afford it."