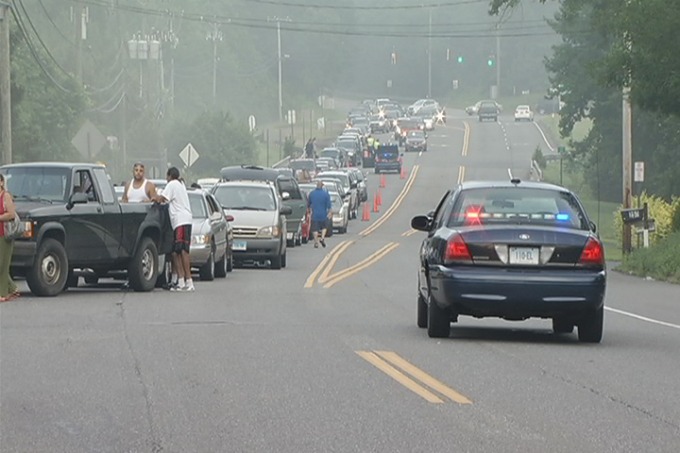 Sunny skies sent people flocking to the state's beaches and recreation areas to stay cool and celebrate the holiday Monday.
Parking lots at Squantz Pond State Park in New Fairfield filled early this morning, forcing officials to close the popular swimming area as of 8:45 a.m.

In East Lyme, cars began lining up at Rocky Neck State Park as early as 4 a.m. The park, which normally opens at 8 a.m., opened it's gates before 7:30 to help ease the traffic congestion.

Cars were backed up along Route 156 with people hoping to secure their spots in the park. The parking lot was full by 10:15 and closed to anyone else looking to get in, according to the DEEP.
The parking lots at Burr Pond State Park in Torrington, Indian Well in Shelton, Kent Falls in Kent, Black Rock in Watertown and Pattaconk Reservoir in Chester are also full, according to state officials.
The CT DOT also reports that Lighthouse Point Park in New Haven is closed.