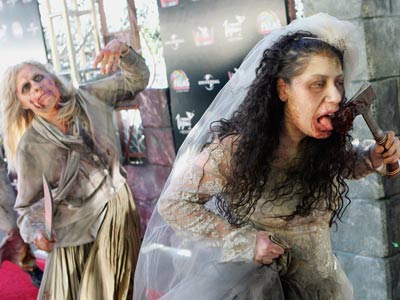 State police have identified the two women killed in a fatal crash on the northbound side of Interstate 95 in Old Lyme that shut down the highway for several hours.
Hilda Thomas, 61, of Abingdon, Maryland, and Stacy Lockhard, 39, both passengers in one of the cars were killed in the crash involving two tractor-trailers and six other vehicles at 5:38 a.m. on Saturday.
I-95 north reopened later on Saturday after being shut down for hours due to the fatal crash just a half mile past the exit 70 off-ramp near the Baldwin Bridge.
LifeStar was called to the scene along with paramedics from several neighboring communities.
One first responder described the scene as "cars on top of cars."
Traffic was crawling over the Baldwin Bridge Saturday morning, taking cars more than half an hour to cross in the northbound lanes.
An hour before the fatal crash on the northbound side, there was also a crash on I-95 southbound around 4:34 a.m. That side of the highway was also closed at the same time but has since reopened. A Cottrell Tuck Lines, Inc. truck was traveling southbound on I-95 just a mile north of exit 70 in Old Lyme when it veered into the right shoulder and crashed into the guardrail and concrete bridge support, state police said.
The tractor-trailer caught fire. Debris from the truck was scattered all over the road, shutting down that side of the highway. The driver, Arturo Paez, 62, of Stratford, was transported to Yale Hospital by LifeStar to be treated for serious injuries.
DEEP was called for a diesel spill near Four Mile River Road. The Department of Transportation and DCP also responded to help with the cleanup.
Mal's Auto & Truck Repair was towed from the scene.
State police are still investigating both crashes.