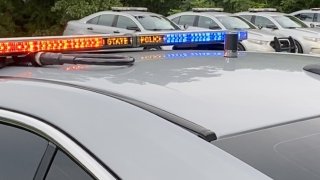 Connecticut State Police are investigating a crash that resulted in serious injuries on Route 6 in Woodbury.
Officials said the road, also known as South Main Street, was closed between Route 64 and Route 67 because of the multi-vehicle crash, but has since reopened.
Troopers said a car crossed the centerline and struck another car, which then spun out and struck another vehicle. The crash was reported at about 2:15 p.m.
State police said serious injuries were reported. The crash is under investigation.
Anyone with information is asked to contact TFC Meegan at 860-626-7900.