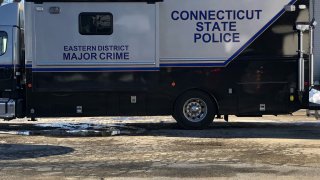 Connecticut State Police are investigating after a disturbance led to the death of a person in Windham Saturday.
Officials said they responded to a home on Bricktop Road at approximately 2:30 a.m. for what they describe to be an active disturbance.
When Troop K officers arrived at the scene, they found a person with fatal gunshot wounds.
State police identified the victim as 23-year-old Nathan Thomas-Cooper.
The Eastern District Major Crimes Squad was requested and has assumed the investigation.
Information about the specifics of the disturbance wasn't immediately available.