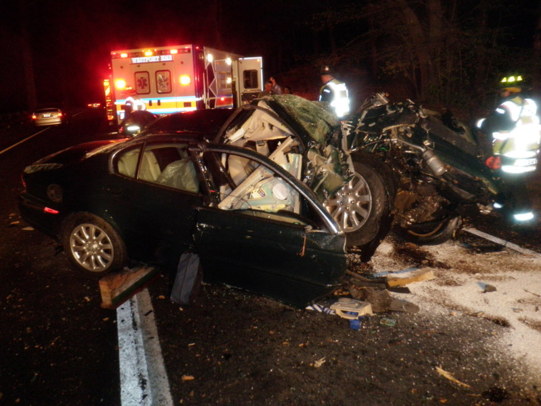 The State Police are investigating a motor vehicle crash in Westport that caused lanes in the northbound side of the Merritt Parkway to be closed on Saturday night.
The Westport police, EMS, Fairfield Fire Department and State police responded to the accident between exit 42 and 44 around 8:30 p.m.
According to police, a 2003 Jaguar struck a tree on the right side of the parkway. The driver was still inside the vehicle, which sustained severe front end damage.
Westport Asst. Chief William Dingee said that the driver was transported to Bridgeport Hospital. No further details are available. The incident is still under investigation.