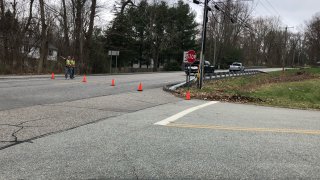 LifeStar transported one person to the hospital after a motorcycle crash in Colchester on Saturday.
State police said the crash was on Westchester Road and involved two vehicles.
A trooper at the scene said the crash was minor and non-life threatening injuries were reported.
One person was transported to the hospital by LifeStar, according to firefighters.
The road was closed while police investigated the crash, but it has since reopened.