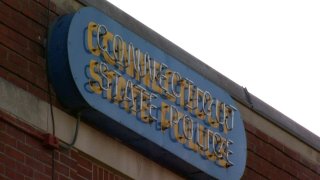 State police are investigating what the are calling a suspicious death in Bridgeport.
State police said Bridgeport State's Attorney Joseph Corradino asked for assistance from the State Police–Western District Major Crime Squad just before 3 p.m. Thursday to investigate the circumstances around an untimely death just after 10:30 p.m. on Wednesday while Bridgeport Tactical Narcotics Units were carrying out a search warrant on Chestnut Street in Bridgeport.
State police said personnel from Bridgeport Police Department went into the apartment and they were inside for a short time with a female occupant before an officer looked out an open window and saw a man lying on the ground, "having apparently jumped out of the window from an elevated height."
Police have identified the man as 49-year-old Wilfredo Alvarado. He was transported to an area hospital, where he later died from his injuries.
Police are investigating.
Stories from LX News
LX, or Local X stands, for the exponential possibilities of storytelling in our communities.