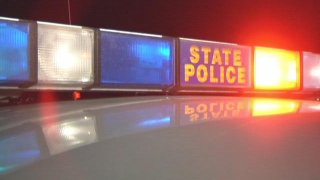 Connecticut State Police investigators are looking for witnesses to a four-car accident in Danbury.
The crash happened Thursday around 2:15 p.m. near exit 1 on I-84 in Danbury, according to police.
The accident left at least one person with possibly life threatening injuries, state police said.
As traffic slowed due to congestion on Thursday afternoon, a vehicle crashed into another one sending it down an embankment and against a tree before colliding with a different car, police said. The second car hit then colliding with the rear of the fourth car, according to police.
Police are asking any witnesses to contact Trooper Albohn at (203)-267-2200.