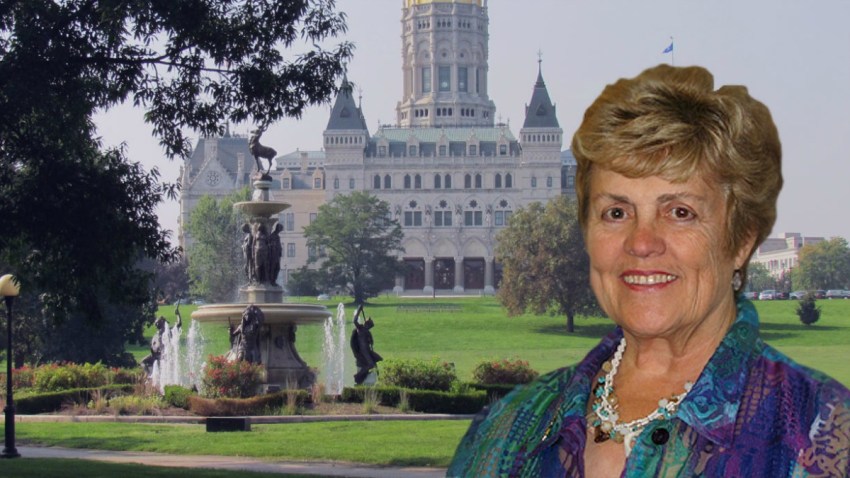 State Rep. Betty Boukus, who represented Plainville and New Britain, has died, the Connecticut House Democrats announced Friday. Gov. Dannel Malloy's office said she died this morning and he's issued a directive for state flags to fly at half-staff in her honor.
No cause of death was given. Sources close to Boukus told NBC Connecticut that she had been fighting illness for some time.
"My heart and prayers go out to Betty's family, and they should know that Representative Boukus was one of the most beloved members of the General Assembly," Rep. Brendan Sharkey, the outgoing Speaker of the House, said.
Boukus had represented Plainville and New Britain in the 22nd House District for the past 22 years and she was a key member of the State Bond Commission, which approves school construction, capital investment, and transportation projects statewide.
Boukus lost her reelection bid to Dr. William Petit in the Nov. 8 election.
"She brought an unrivalled level of passion to the issues that she and her constituents cared about and worked hard to fight for what her district needed," Speaker-Elect Joe Aresimowicz said. "There will never be another Betty Boukus."
Boukus was known simply as "Betty" around the halls of the State Capitol and the Legislative Office Building and she was a beloved member of the Plainville community that she called home. She was known for being a regular at local charity events with churches, firefighters, police, and civic clubs.
"Betty Boukus was one of the most passionate and most energetic legislators in the history of the Connecticut General Assembly," Malloy said in a statement. "She loved being an elected official, specifically the opportunity to serve the people of her towns Plainville and New Britain in order to advocate for their best interests – and she made sure everybody knew it."
The governor is asking that state flags be lowered immediately until sunset of the day of interment.
It's been said in Plainville, "an event didn't happen unless Betty was there."
U.S. Sen. Richard Blumenthal issued a statement about her death.
"Betty Boukus was a dedicated public servant and a dear friend whose passing deprives Connecticut of her incomparable common sense, good humor, and boundless caring. She eschewed the partisan conflict so endemic today, and espoused a bipartisan fight for public good," he said.