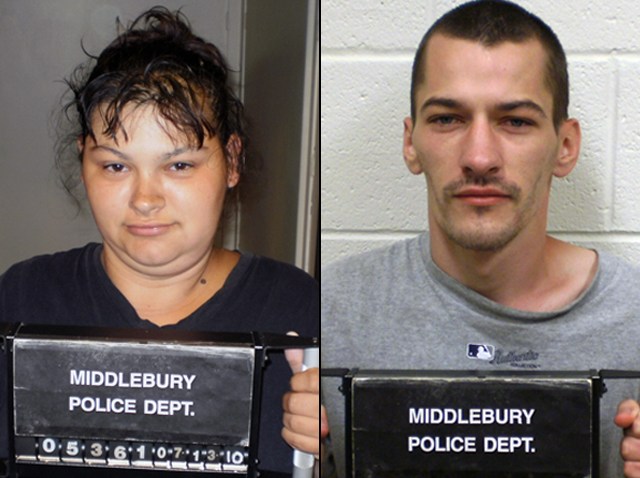 There are more calls for an investigation into a Torrington case in which several young children were found living in squalor.
Sen. Rob Kane, a member of the state Legislature's Human Services Committee, is calling for a hearing to look into how the state Department of Children & Families handled the case.
The case involves a Torrington couple's five children. Last weekend, police found one child sleeping in a dirty crib and another sleeping on the floor near some food, officials said. One child was so sick with fever that she needed medical care, police said.
The children were evaluated at a hospital and then returned to their mother, Erica Shaw, 28, at DCF's recommendation, police said.
Days later, DCF obtained a temporary custody order for five of the couple's children -- three girls and two boys, but the department was unable to locate the children until police got involved in the search.
A dispatcher was able to track the family down to a broken down car in Middlebury. Shaw and the children's father, Mark Johnson, 30, were charged with risk of injury to a minor.
Last week, DCF Commissioner Susan I. Hamilton said she had ordered a review of the case and Attorney General Richard Blumenthal called for an independent investigation into how DCF handled the case.
On Monday, Kane called for an additional investigation.
"I appreciate that DCF Commissioner Susan Hamilton has already ordered a review of her agency's involvement and handling of this matter. However, as our committee has cognizance over DCF, I believe we have an obligation to fully understand exactly what happened in this situation and, if necessary, propose legislation designed to ensure that the agency has the necessary authority and direction to quickly and appropriately respond in the future," Kane wrote in a letter to co-chairs of the Human Services Committee, Senator Paul Doyle and Representative Toni Walker.
He said this an opportunity to take a very close look at what DCF does right, and what it should and must do better.
"Maybe we will find out that new legislation is necessary. Maybe, we will find out that DCF has to take certain steps internally to better handle situations like this. First, we need information above and beyond the media reports. That is why a hearing by the legislature's Human Services Committee would be useful and, in my opinion, a necessary first step toward making whatever changes are necessary to ensure that the state responds quickly, responsibly and appropriately when children's safety is at stake," Kane said.
Follow us on Twitter @NBCConnecticut, on and Facebook, and sign up for breaking news SMS alerts on your phone by texting "CTBREAKING" to 622669.