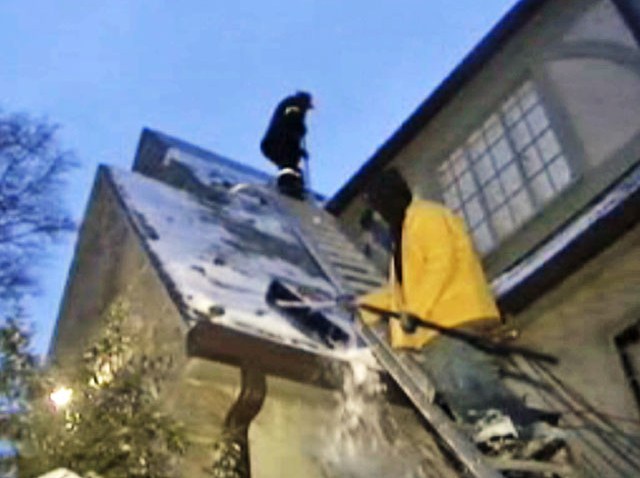 Since last week, homeowners have been in a rush to remove snow and ice from rooftops to prevent collapses that have plagued buildings across the state.
While some are getting on their own roofs, others are turning to private contractors to do the work.
The state Department of Consumer Protection has received reports of price gouging and warns consumers to watch out for dishonest deals.
Clearing a roof should cost around what you would pay for hourly maintenance work around your home under normal conditions, according to the Department of Consumer Protection.
When you hire contractors to clear your roof cleared, make sure they're clearing the gutter system cleared if necessary. Many are clogged with ice, which means when the melting begins, water could flow into your home.
Consumer Protection also recommends you get more than one estimate if possible and get it in writing, spelling out exactly what the contractor will do.
Also make sure the contractor is insured for this kind of work before they start. There have been several instances of people falling off of rooftops while trying to clear them.