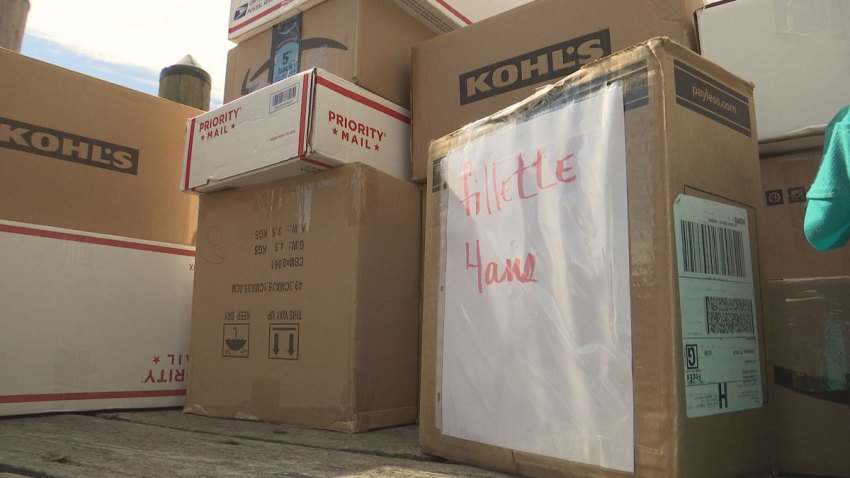 A Stonington woman and a sailboat captain are teaming up to help relief efforts on a small island off Puerto Rico severely damaged by recent hurricanes.
Stonington's Guylaine "Sky" Nicol and Captain Sequoia Sun are working to provide some relief to the isolated island of Vieques off the eastern coast of Puerto Rico that was brushed by Hurricane Irma and ravaged by Hurricane Maria. The island is isolated from relief efforts.
"We don't go to the major cities because that's where everybody else goes. That's where all the big NGOs and government agencies go," Sun said.
"People are always ready to give. The first thing they tell you is, 'How can I help'," Nicol said.
The community has helped them collect food, formula, diapers, construction supplies, a generator, solar panels, even water makers to get resident fresh water. Lawrence + Memorial Hospital has even donated medical supplies.
It will take Sun, Nicol and a small volunteer crew about six weeks to end up in Vieques when Sun departs on Friday. They'll make a stop in Île-à-Vache, Haiti. Sun has been traveling to the country at least once a year since the earthquake in 2010.
Among the deliveries to Haiti are boat sails and hundreds of pairs of children's shoes. Nicol said they're needed for children to go to school.
"The smile on the children's face because it's like giving them a free pass to go to school," she said.
"There's no running water, there's no electricity. There's 15,000 people living with no infrastructure of any kind," Sun said of Ile-a-Vache.
Sun's boat right now is docked at the New England Science and Sailing Foundation (NESS). They've brought students by the boat to teach them about how locally, you can help people on a global scale.