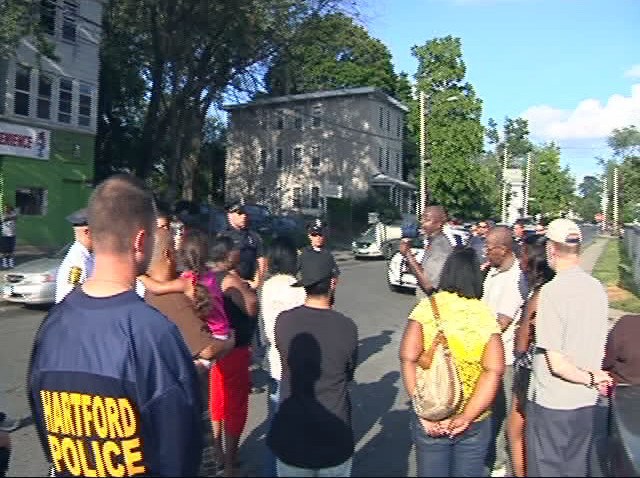 Community members, police officers, and activists all stood together on Mather Street and prayed for Hartford police officer David Ragion. A vigil was held Thursday evening for Ragion who was shot this past Saturday while on duty. He survived the attack.
Rev. Henry Brown and members of the group Mothers United Against Violence led the vigil demanding that the violence in Hartford stop.
"If a police officer can be shot then anybody can be shot," Rev. Brown exclaimed.
Officer Ragion was shot in the thigh, shoulder, and lower abdomen. He was wearing a bulletproof vest that may have saved his live.
"It hits very very close to home for the people who live in this community and have a great relationship with the police department," said Hartford Assistant Police Chief Neil Dryfe.
Henrietta Beckman is the director of "Mothers United Against Violence." Her son Randy was killed back in 2002 and she said she was saddened to learn about the second police officer shot in Hartford in the past six months.
"That's kind of like the ultimate," explained Beckman. "To shoot a police officer here to serve and protect us. It's not going to be tolerated."