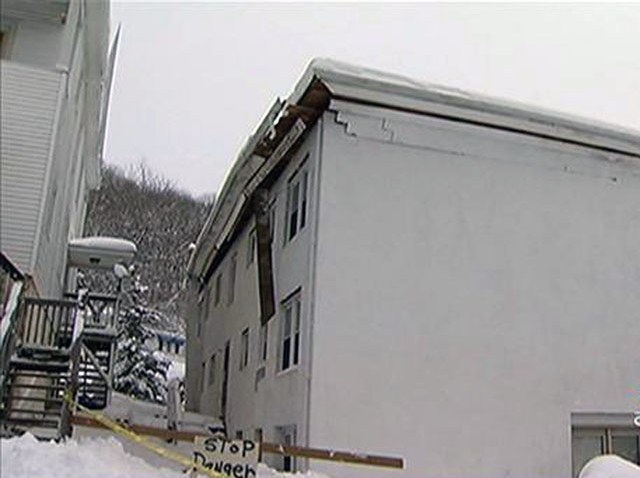 Ten people are out of their homes after the weight of snow and ice caused a partial building collapse in Norwich.
Just before 11 a.m., the weight from the storm caused the rafters to collapse at 92 Washington Street, building 1.
No one was hurt but 10 people, including four children, were displaced.
The building has been condemned and electricity and gas have been shut off.